Reposted from Peace & Justice Center

Click here to visit our fair trade, local, and educational store!
November 2nd, 2022
---
The PJC Welcomes Two New Board Members
The Peace & Justice Center is thrilled to announce two new members of our Board! Dr. Sherwood Smith (he/him) and Alex Hillard (they/them).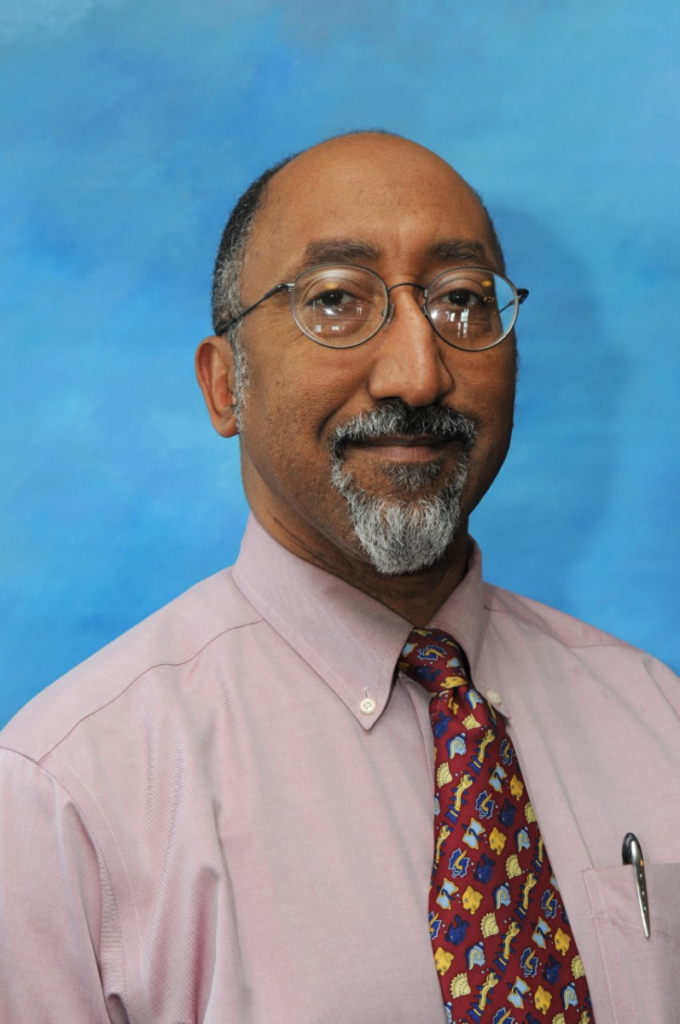 Sherwood Smith, Ed. D.
Dr. Sherwood Smith works at the University of Vermont (UVM). Since the summer of 2021, he has served as the Senior Executive Director for the Inclusive Excellence and Faculty Engagement in the Office of the Vice Provost for Diversity, Equity & Inclusion (DEI) at UVM. As a faculty member (2000-2021), he has an appointment in the College of Education and Social Services, Department of Counseling and Human Development and Family Studies. He has taught undergraduate and graduate classes on Multicultural Education, the Development of Prejudice, Cross-Cultural Issues in Human Development, and White Identity Development. Through the Center for Cultural Pluralism, where he served as director for 19 years, Sherwood provided professional development and programs on issues of cultural and social justice.
Sherwood also consults individually, focusing on equity, inclusion, intercultural communication in general, and higher education curriculum & climate diversity issues. Some of his clients have been the Burlington Police Department, National Life Insurance, Oregon State University, and Middlebury College. Sherwood has spoken on Vermont Public Radio and WCAX Television, co-edited two books, written several book chapters, and presented at many national conferences.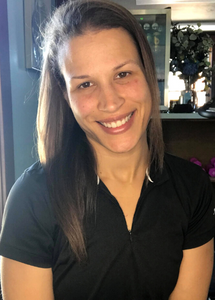 Alex Hilliard
Alex Hilliard is a personal trainer, entrepreneur, and parent of three. Residing in Poultney, they are a Commissioner on the Vermont Commission on Women. Hilliard has big goals for the town, county, and state regarding diversity, athletics, outdoor recreation, and economic opportunities. Some steps they have taken to reach these goals include obtaining an MBA from Green Mountain College, being active in several civic organizations and steering committees furthering the local community, and nourishing a year-old personal training studio in town called "VT AthletaFit".
They have also shown their passion for improving the lives of women business owners by creating "Lakes Region Women in Business Mixers" to help connect self-identified women and non-binary individuals for a light-hearted and social networking experience. They are committed to reducing social inequality within the state and are excited to bring lived experience as an LGBTQ+ and BIPOC individual. Joining the PJC Board is another step towards accomplishing those goals. They are also currently a Facilitator for PJC's Racial Justice workshops. For leisure, they enjoy lifting weights, running, and reading.
---
Local Solidarity: Milk With Dignity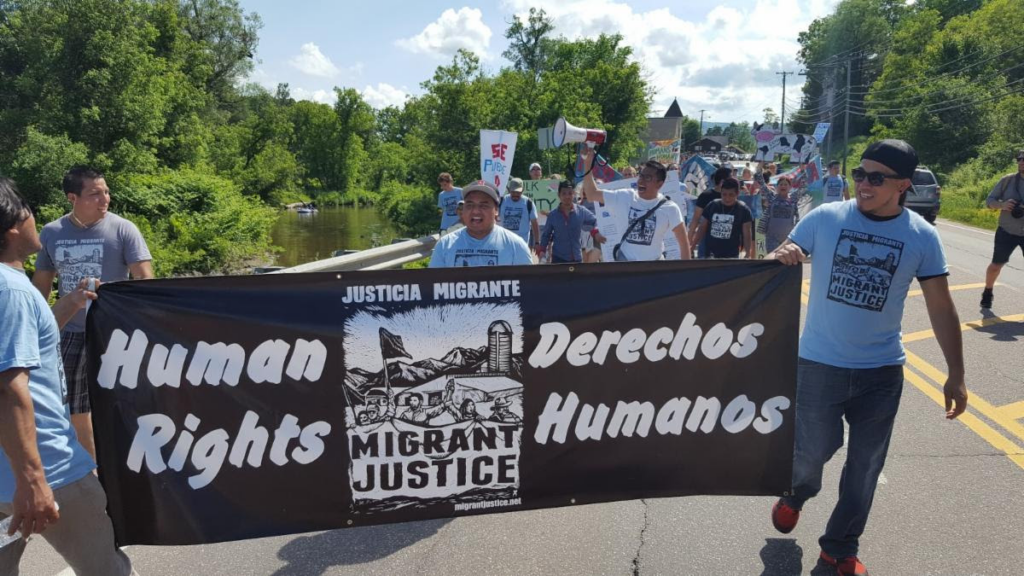 Milk with Dignity just finished a month of action with weekly pickets at Hannaford Supermarket in South Burlington. They are fighting for Hannaford to join Milk With Dignity, and take accountability for working conditions on farms providing Hannaford milk. The organization has successfully lobbied Ben and Jerry's to sign the Milk with Dignity Agreement after farmworkers approached the company. After three years of discussions, they signed the first-ever Milk with Dignity Agreement. The campaign asking Hannaford to join was launched after bringing in Ben and Jerry's.
Why is Milk with Dignity Needed? A 2014 survey of almost 200 VT dairy workers found that many farmworkers are paid less than minimum wage, have no days off, have pay withheld illegally, live in overcrowded housing, and work 60-80 hours a week.
Vermont farmworkers built the campaign and wrote the program's Code of Conduct. The movement works to secure the fundamental human right to: "1) dignified work and quality housing; 2) freedom of movement and access to transportation; 3) freedom from discrimination; 4) access to healthcare". Companies joining the program must adhere to five principles, made up of MD's Code of Conduct, farmworker education, third-party monitoring, economic relief, and legally binding agreements.
Learn More About Being an MD Ally Here!
---
October in Review: A Busy Month for Us!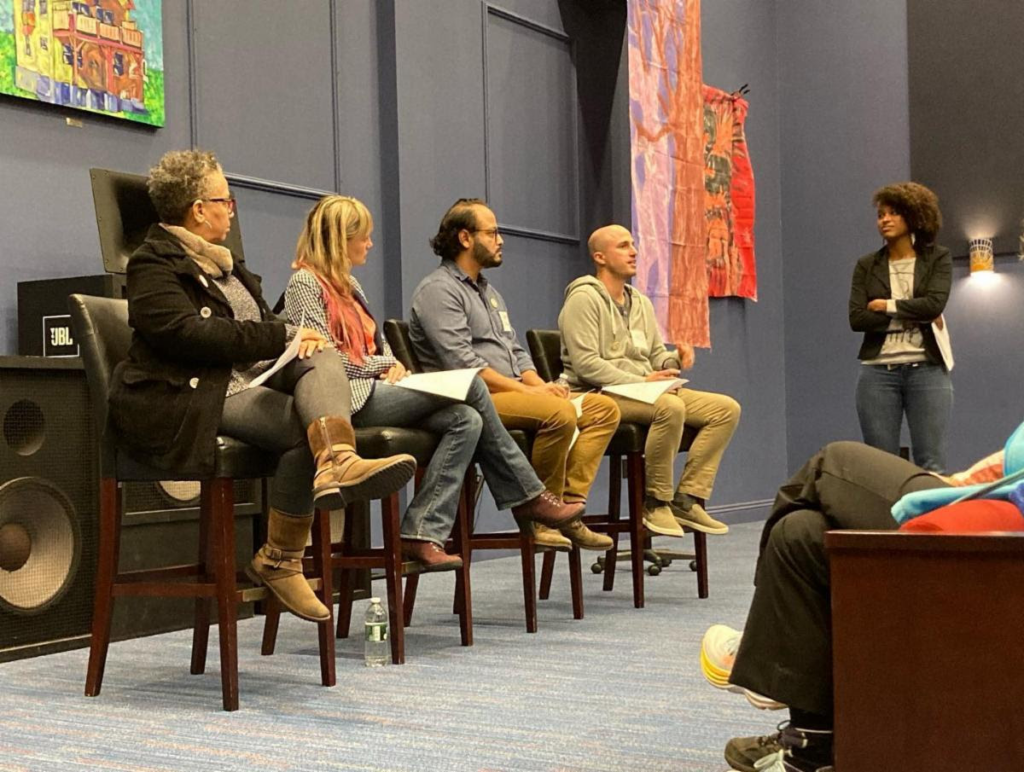 The PJC kicked off October with our Social Justice Symposium. The event was a great success. We are so grateful to everyone who came and the hard work of our staff and community to bring it together. We kicked it off with a screening of the film "The Price of Safety". The screening was followed by a panel featuring Melo Grant, Tanya Vyhovsky, Professor Amit Prakash, Zoraya Hightower, and the filmmakers! The second event was a public workshop, called "Seeing and Disrupting Racism" at the Soda Plant.
We ended the week with our annual Ed Everts Award Ceremony. Here, we had the opportunity to honor some of our most valued community members and friends. We were so thankful to be able to gather in person for the first time since 2019 and celebrate!
We also finished up our Author and Artist Series this month, with events from Mi Soo and Kia'Rae Hanron. We loved having the opportunity to meet so many incredible people and learn from them!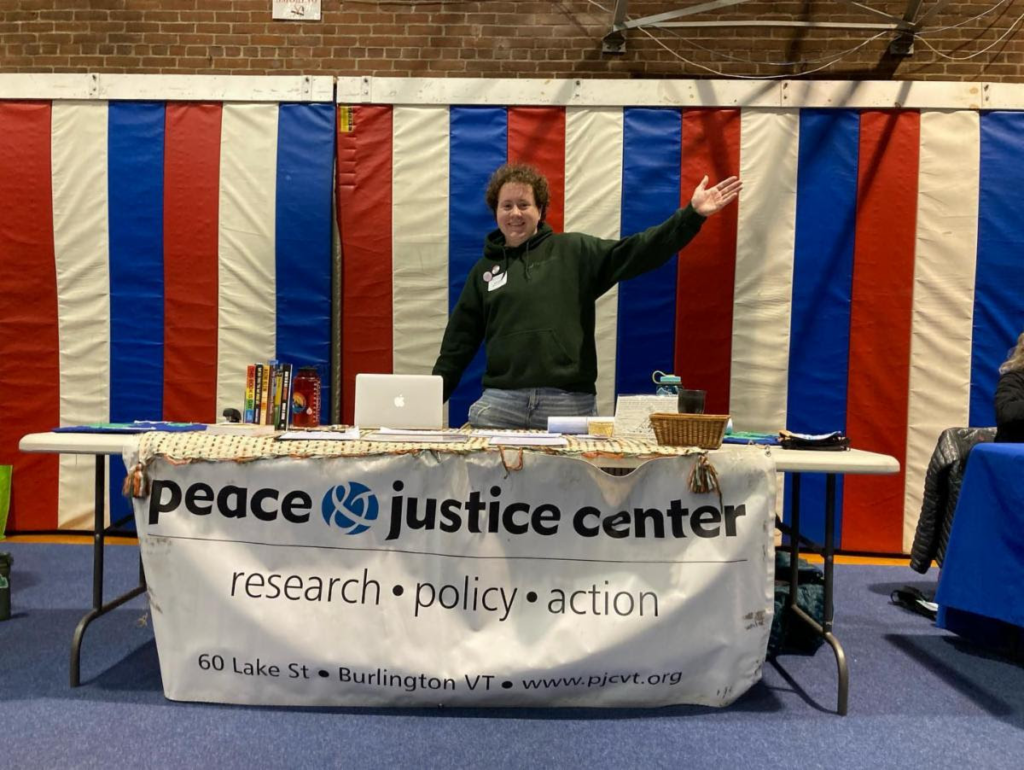 Last week we tabled at the Youth Environmental Summit in Barre, and spoke to lots of enthusiastic middle and high schoolers about our work! 
---
Free Legal Clinic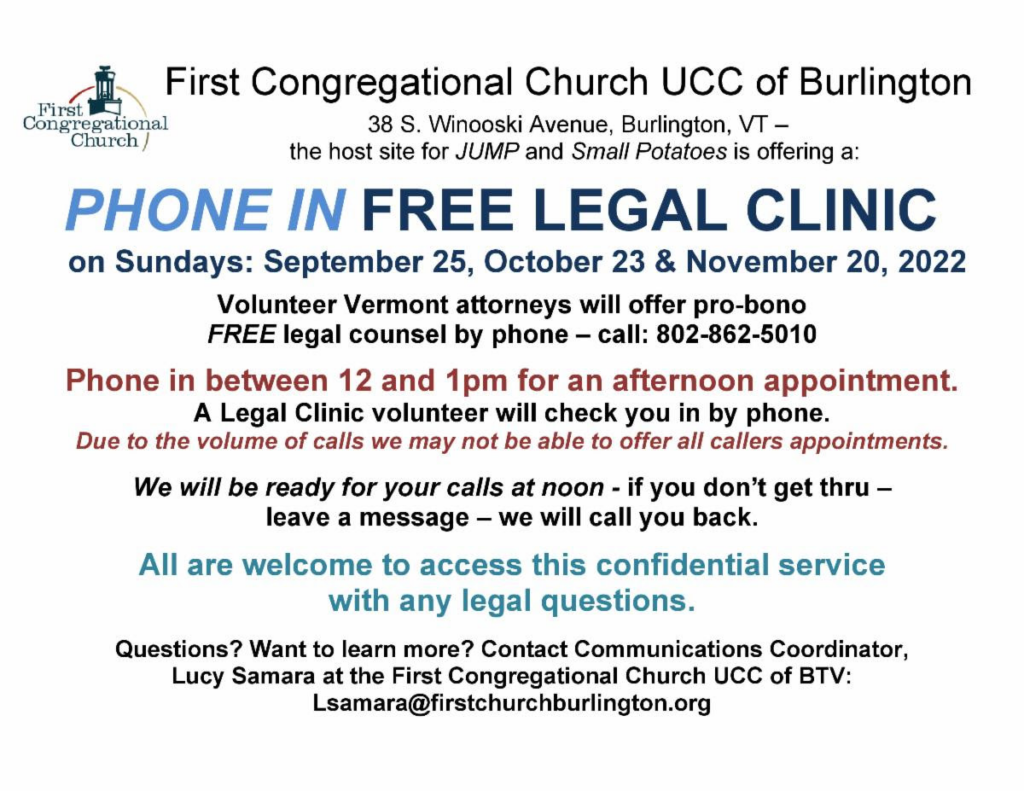 Sunday, Nov. 20th
3:00-5:00pm
The First Congregational Church UCC of Burlington is hosting their last FREE Phone-In LEGAL CLINIC on Sundays November 20, 2022.
The phone in legal clinic is open to all in Vermont with any legal concern or question. All seeking legal assistance are asked to call 802 862 5010 between noon and 1pm to request an appointment.
All appointments will be between 1 and 3pm.
---
Old North End Repair Café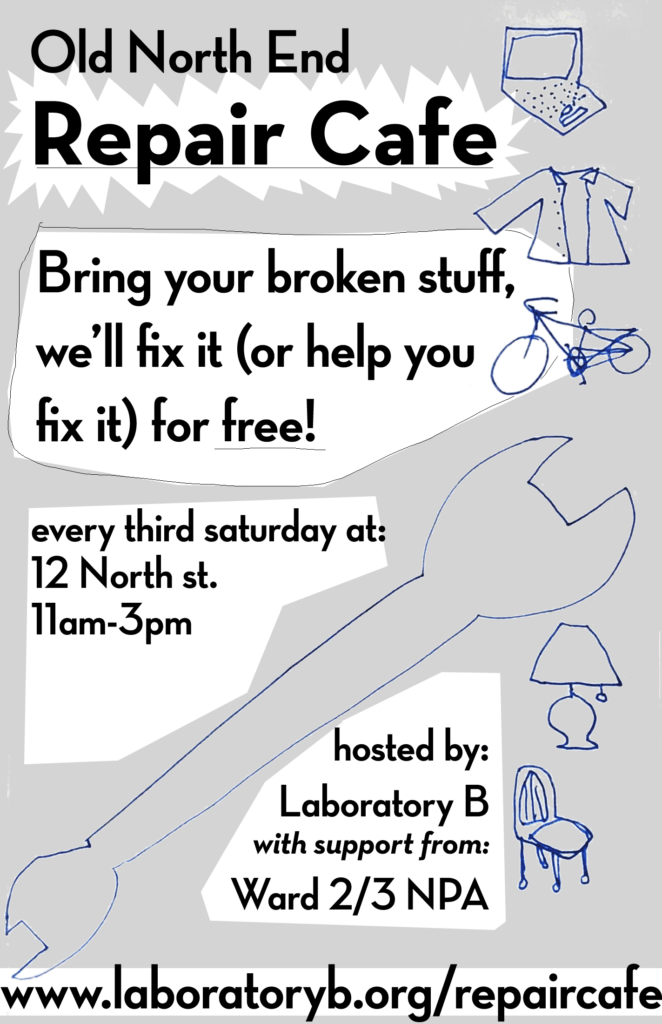 Saturday, Nov. 19th
11am-3pm
Laboratory B
Do you have something broken in need of repairs? Bring it down to the last Old North End Repair Café event of the year. Volunteer repair experts will be there to help make all possible repairs, for free! They can help fix anything from toasters to lamps to clothes and bikes! The Café helps reduce waste and connect neighbors and community members!
---
"THOUGHT CLUB" Thursdays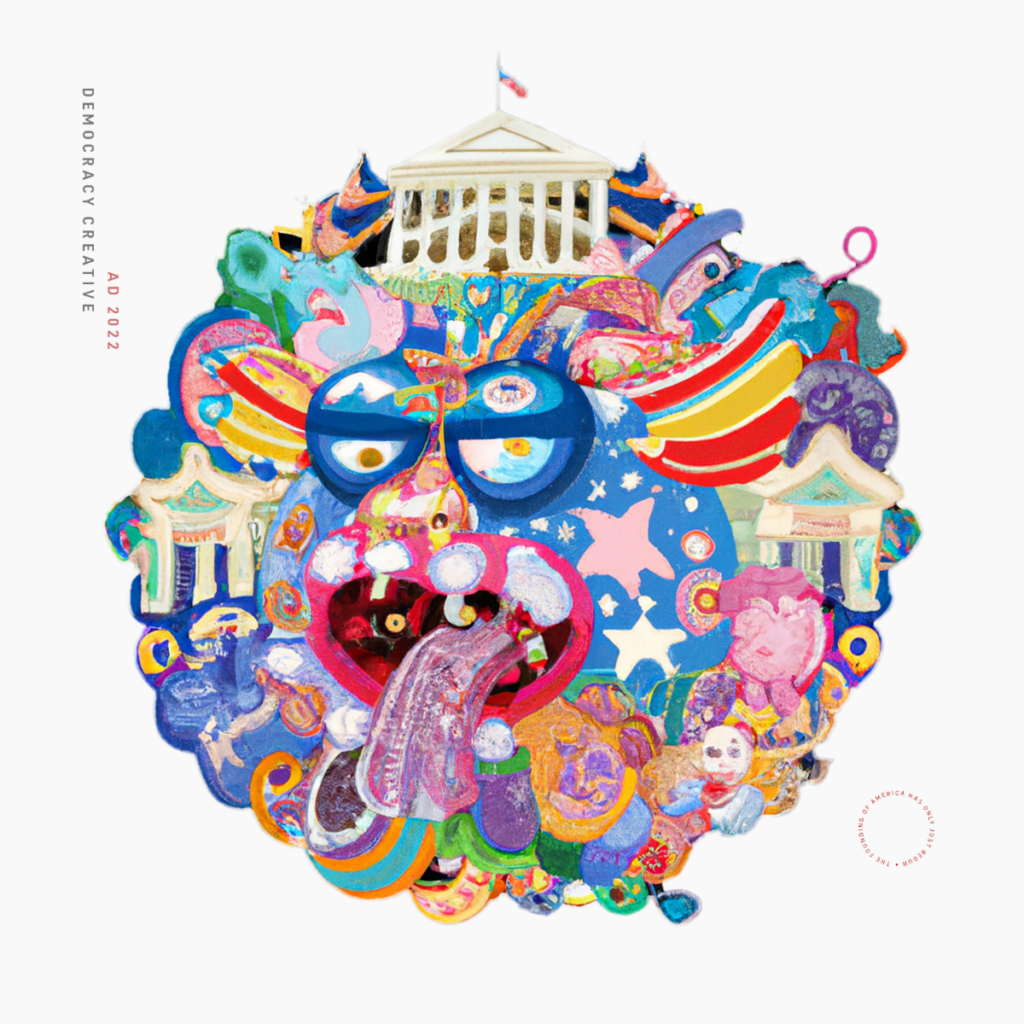 Every Thursday
6:00-7:00pm
Democracy Creative
"THOUGHT CLUB" is an informal citizens assembly uncovering Burlington's past, present, and future of radical democracy. These events are held every Thursday.
To register or confirm this weeks meeting, email tevan@democracycreative.com.
---
The Red Cross is Hiring!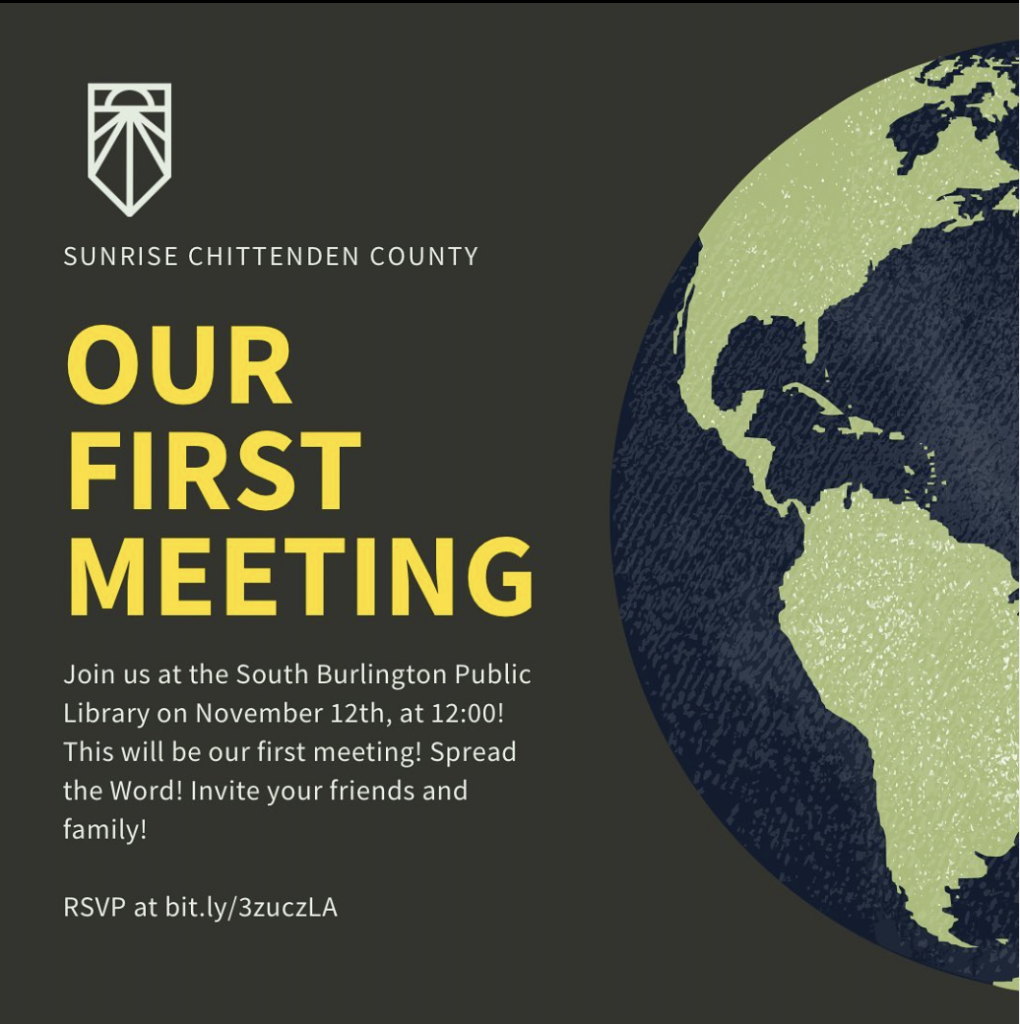 November 12th
12:00-1:00pm
South Burlington Public Library
Sunrise Chittenden County is ready to have their first meeting! They will meet at the South Burlington Public Library November 12th from 12:00 – 1:30. They will be discussing what our goals are and how we all can be involved. They will workshop some ideas for community outreach and actions. All are welcome and there is no need to prepare, come as you are! Follow them on Instagram @sunrisechittenden.
---
Don't Forget to Vote!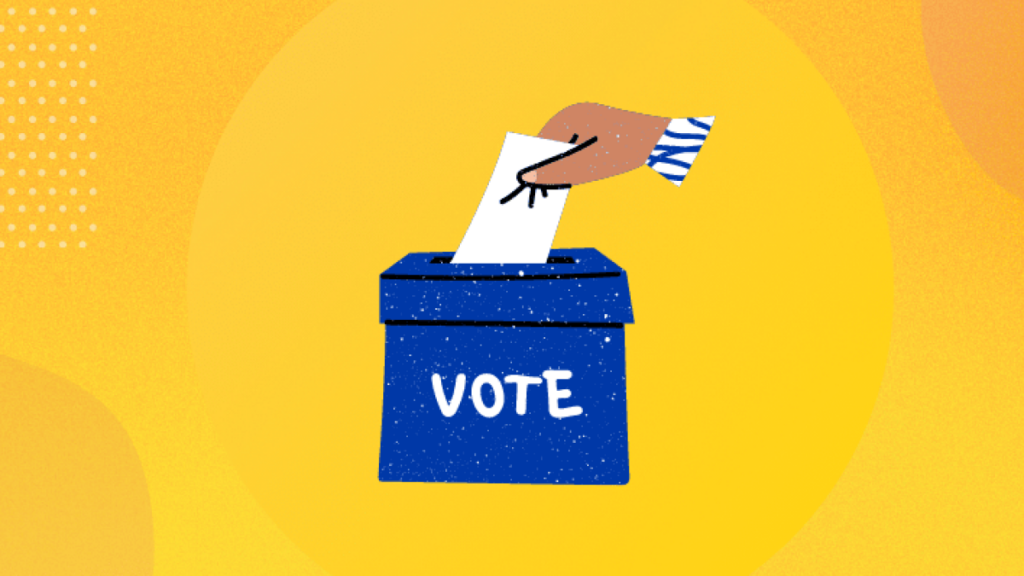 Tuesday, October 8th
7:00am-7:00pm
The midterms are coming up on October 8th. Registered voters can vote by mail or in person. You can even register at your local polling place the day of! All of Vermont's executive officers will be up for election, as well as one of the state's Senate seats and it's seat in the House of Representatives. 
---
QI Learning Series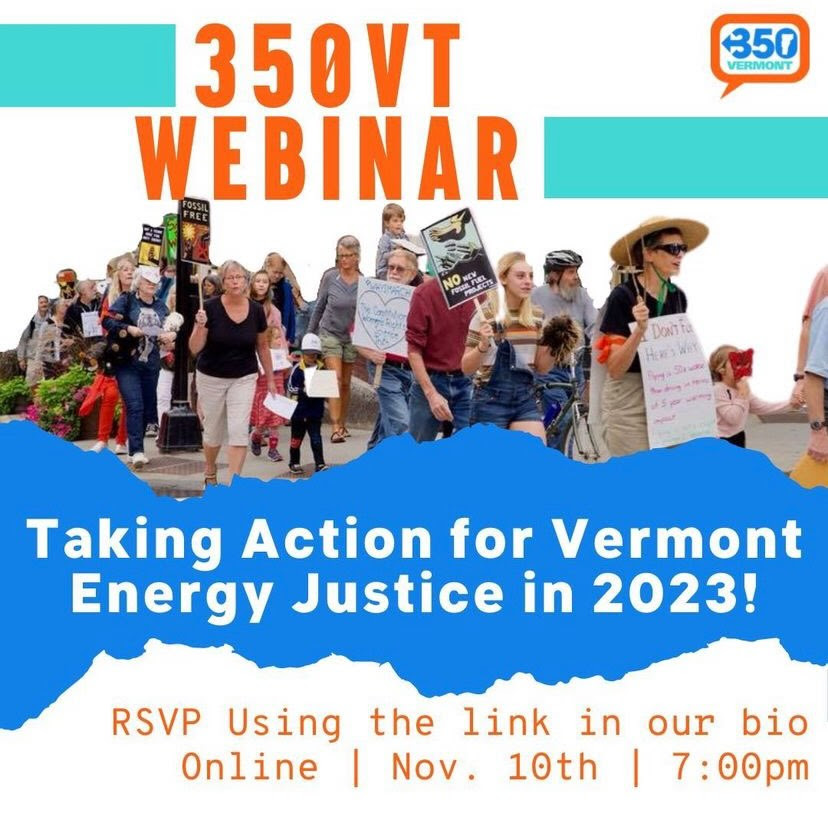 Thursday, November 10th
7:00-8:30pm
Join this webinar to learn more about what a just and low-emissions Vermont climate future can look like if we take action and how you can lend your voice to make it happen.
---
Want to see more of the PJC more often?
Follow us to see pictures, read articles, and be in the know about what we're up to, community issues, events, and more.
---
Want to submit something for a future edition of our e-news?
---
Center and Store Hours
Wednesday-Saturday:10am-5pm
Remote Work Hours
Tuesday – Friday: 9am-5pm
Location
60 Lake Street, Suite 1C
Burlington's Waterfront (Next to Skinny Pancake) 
---
Content represented in this newsletter does not necessarily represent the views of the PJC