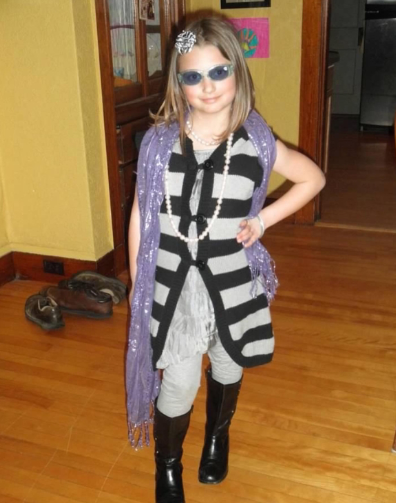 Since before I can remember, I have felt such a deep connection to the Earth and all of its creatures. I spent the first five years of my life living in the White Mountains of New Hampshire, and I truly believe that those pivotal years shaped me and my love for the environment. I was so fortunate to be able to attend a Montessori School, where I was taught to positively engage with others and the natural world. My parents created a wonderful community for little me, through my preschool, the local Unitarian Universalist Congregation, and the library programs. I lived in a web of people who were stewards of the environment, and who were dedicated to teaching me and my friends about the magic of nature. We would go on day trips to the local science center (if you haven't been to the Squam Lake Science Center or the Montshire Museum, I highly recommend!) , and spent afternoons playing in the banks of rivers. My family had a small garden in our backyard, and we joined friends at the local farmers market to sell produce and homemade soft pretzels and energy bars. I like to joke with people and tell them that I grew up on PBS Kids and mountain air. My parents were the type of people who sent me outside to play when I was bored. I distinctly remember sitting at my kitchen table with my little cousin, showing him how to play PBS games, when a mother black bear and her cub wandered across our lawn. The wonder that I felt in that moment is a feeling that I cannot explain, and it's a feeling that I've been chasing ever since.
I have always been surrounded by conversations about the environment, especially because my dad works in energy efficiency. I grew up listening to him talk about the company he works for, and as I've grown, I find the two of us engaging in conversations about sustainability and renewable energy quite frequently. My dad has definitely been one of my biggest influences around environmentalism. We moved to the Seacoast, and as I got older, I engaged in environmental groups and conversations about how our community could do better for the environment. I remember telling my parents that I wanted to get a job "standing on street corners to protect the trees", turns out that's not really a job! I decided to go to school for social work, but by the end of my first semester, my passion for food policy and sustainability took over, and I just recently switched my major to Applied Sustainability. I feel like my calling is to protect and serve the voices that cannot speak for themselves.
I became aware of Eco Reps when a friend of mine recommended the position to help get me involved with the community on campus. I was really interested in Champlain's efforts to be environmentally friendly and spread awareness, so I applied for the position. I have only been an Eco Rep for one semester, but I have already learned so much about how Champlain and Burlington as a whole support and advocate for the environment. I also think there is so much to learn from working with others and hearing their stories, and it has been really fun to collaborate with others!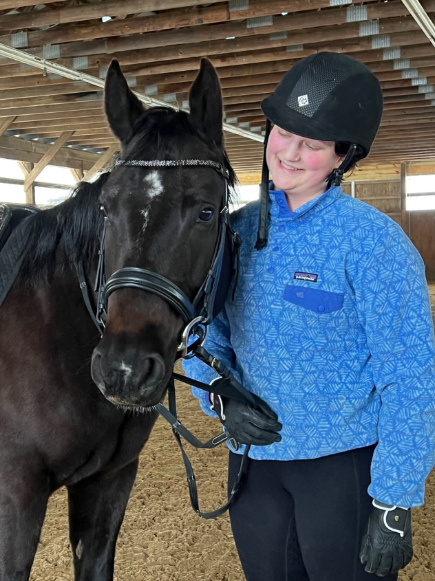 Being sustainable in college is a lot harder than I thought it would be. At home, my family was able to buy products in bulk and at local markets. Because I am a vegetarian who also doesn't like tofu, my options in the dining hall are quite limited. When I shop for myself, I try to buy goods that are in recyclable packaging, and use my reusable bags. Unfortunately, I don't have enough room in my small dorm to buy in bulk, but when I have a bigger place I will definitely go back to that. One of the biggest things I do to be sustainable in college is take short and lukewarm showers. They aren't always the most pleasant, especially in the winter, but I feel so much better knowing that I am saving water and electricity. I also keep the overhead lights off in my room, and rely on natural light or my LED fairy lights for light. I also compost and recycle as much as I can.
For others who are just getting into sustainability, my biggest piece of advice would be to be kind to yourself! There are so many different ways to be sustainable, and there is so much to learn. Pick one thing to focus on first, whether it be your living space, your eating habits, your mode of transportation, etc. I encourage you to not only learn how to be sustainable, but why you are being sustainable. How do your actions affect the environment? How can your contributions to the Earth be positive and forward thinking? There are so many alternative ways to live that will make you, and the Earth, happy!
Here are some of my suggestions:
Buy an air-purifying plant instead of an air purifier. This saves electricity, creates
oxygen, and also gives you a new plant friend!
Some plants: bamboo palm, spider plants, snake plants, aloe vera, peace
lily
Replace your shampoo, soap, and conditioner with bars! They save on plastic, and
normally can be found at local markets.
Replace your lightbulbs/accent lighting with LEDs.
Reduce your meat intake, especially from fast food chains or college dining halls.
Learn where your meat and veggies come from, and try to buy from local
markets.
Written by Em Palma, April 2023