Reposted from CSWD
September 2022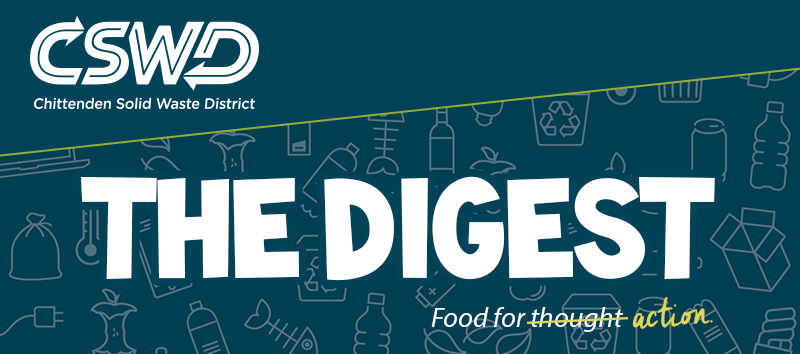 VOTE YES to Help Us Recycle MORE!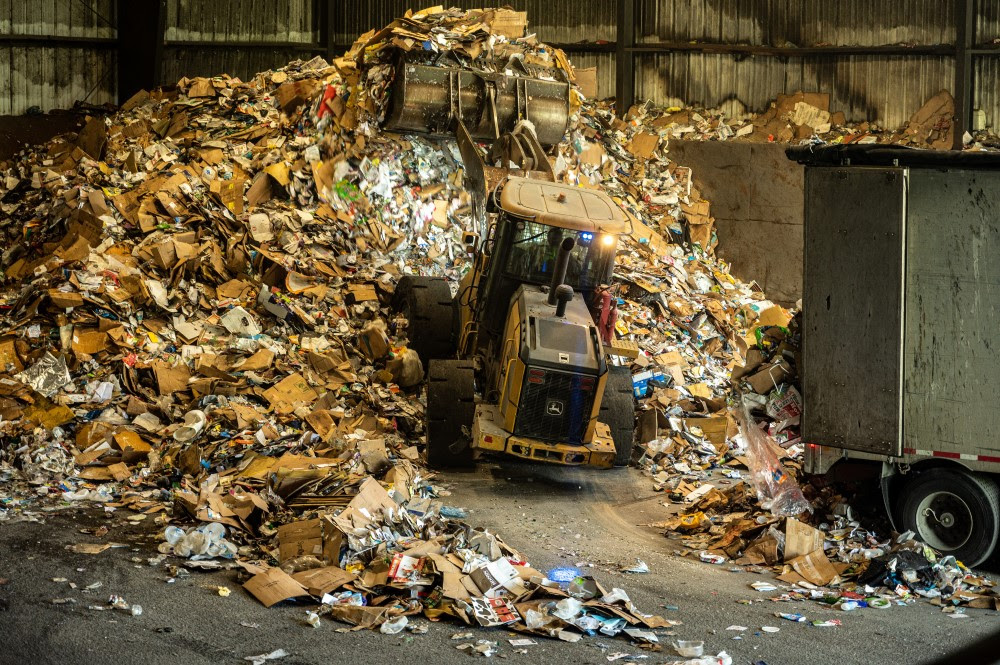 At the November General Election, CSWD needs Chittenden County voter approval to borrow $22 million to build a new Materials Recovery Facility. This facility sorts and markets half of Vermont's blue-bin recyclables and it needs to be replaced. The CSWD bond will not increase taxes. CSWD will pay back the loan over 25 years from the MRF's operating revenue.
Visit our MRF Bond Page to learn more.
Here are three ways you can get a CSWD Materials Recovery Facility ballot to vote on the bond:
Option 1: Vote in person on Election Day (Nov. 8, 2022). All Chittenden County polling places will have CSWD's ballot.
Option 2: Call or visit your Town Clerk's or City Manager's office to request a CSWD mail-in ballot.
Option 3: Request a mail-in ballot by visiting Vermont's My Voter Page. Once you've signed in, click the line that says, "Click Here for Online Absentee Ballot Request." On the next screen, check the box for CSWD BOND VOTE.
That's all it takes! If you still aren't sure, call your Town Clerk's office, give us a call or send your question using the form on our Contact Page.
Learn with us!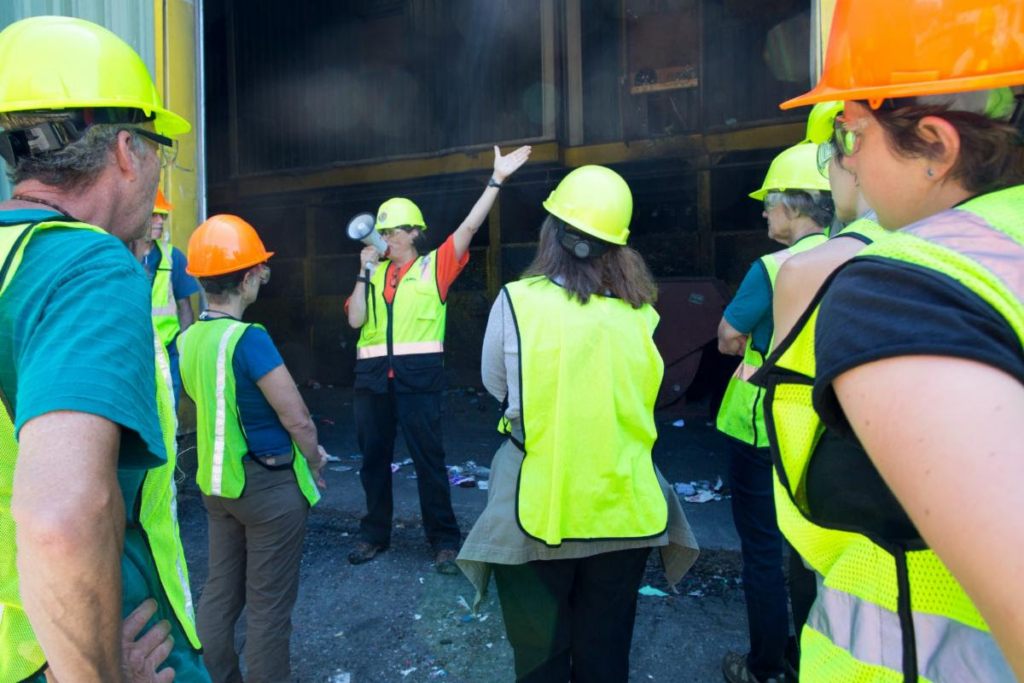 Public Tour: Materials Recovery Facility
Want to know the truth about #recycling? Talk to the professionals doing the work–that's us–and tour our Materials Recovery Facility in Williston. Learn how this facility has sorted Chittenden County recyclables for nearly 30 years, why we desperately need a new one!
Advance registration required. Upcoming tour dates:
OCTOBER: 5, 12, 19, 26
To find tour times, read important details about these tours, and to register for a tour, please visit our website.
Ask the Expert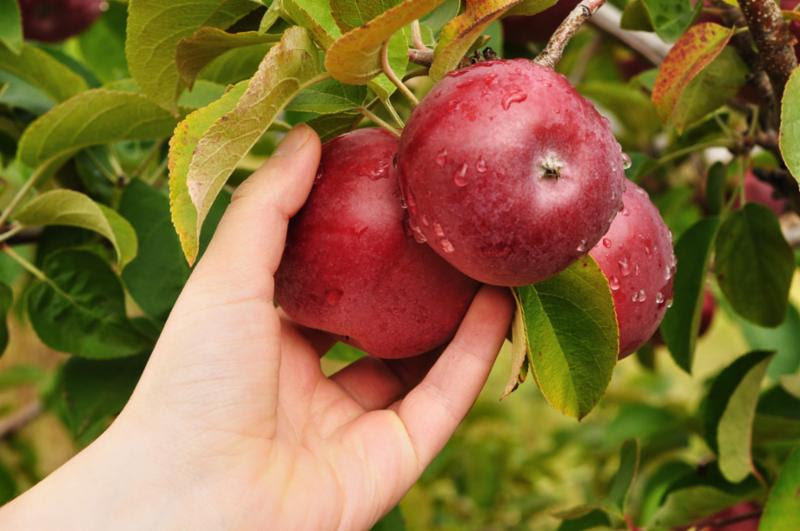 Question of the month:
My yard is overflowing with apples! Will you take them?
ANSWER:
YUM! What an awful problem to have. Just kidding. Too much of even a good thing can be overwhelming.
Share the bounty! Give them to friends or family. Post on Facebook or Instagram or Front Porch Forum inviting the community to come harvest; or set them out in bushels. Make applesauce by coring, cutting out any bad spots, and just cooking slices low and slow until it's a delicious, chunky mush (great for freezing). Inexpensive food mills can be found at hardware stores and will quickly remove the skins, leaving a beautiful and delicious pink applesauce–no sweeteners needed!
If you still can't handle them all, here's where to bring them:
All CSWD Drop-Off Centers accept food scraps.
Limit 30 gallons per day.
$1 per 5 gallons of food scraps; no charge if you also have trash.
Loads over 30 gallons should go to to Green Mountain Compost on Redmond Rd in Williston. Click here for more details.
Send us your questions for the Ask the Expert! acerta@cswd.net
CSWD in the News

VT Digger: Paul Ruess: Vote 'yes' on the Chittenden County solid waste bond
Mountain Gazette:Helpful voting information on the CSWD New MRF Ballot
WVMT: The Morning Drive with Kurt and Anthony – What goes where and the MRF bond
How do I get rid of…?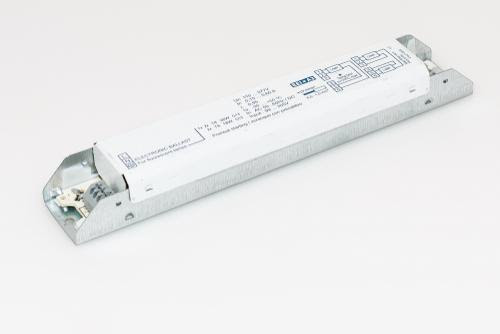 Got a question? Just ask our A-Z list! From donation & recycling options to the landfill (last resort), we can tell you what to do with just about anything.
CSWD Meetings and Holidays
Sept/Oct
SEPTEMBER
OCTOBER
Know someone who would enjoy the Digest?
Send it to a friend!
The Chittenden Solid Waste District (CSWD) is a municipality created by our member Towns and Cities to manage the solid waste generated within Chittenden County in an environmentally sound, efficient, effective and economical manner.
Stay on top of CSWD news by visiting www.CSWD.net,
following us on Facebook, and through our text alert system.
Visit our Contact Us page for instructions on signing up for text alerts.
Chittenden Solid Waste District | 1021 Redmond Road, Williston, VT 05495