Reposted from AASHE

AASHE's Global Conference on Sustainability in Higher Education, themed The Urgency of Now, began Tuesday, Oct. 18, with a bang! There's still time to register and attend live sessions and watch on-demand sessions, as two more conference days remain–Oct. 26 and Nov. 3. Registered attendees have access to on-demand and live sessions through the end of the year. Register soon to unlock your access to innovative discussions and thought-provoking sessions.
News of the Week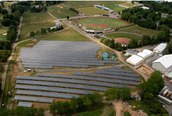 Bucknell U Connects 1.76 MW Solar Array
The newly completed 1.76 megawatt solar array is projected to supply approximately seven percent of the university's electricity.
——–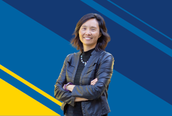 U California Irvine Launches Center for Liberation, Anti-Racism and Belonging
The Center for Liberation, Anti-Racism and Belonging launching this fall seeks to foster research communities that are grounded in addressing issues related to race, Indigeneity and migration.
Academics
California State U Channel Islands Receives Funding for Indigenous Studies Curriculum
U Hawaii Leads $40M Grant for Climate-Smart Food Production
Valparaiso U Receives $300K for Microplastics Research
Engagement
Williams College Launches Air Travel Emissions Reduction Program
Operations
Colorado State U Completes 20 New Solar Installations
U North Carolina Asheville Connects 26 KW Solar Project
Aramark to Increase Plant-Based Menu Offerings at Campuses
U Hawaii Manoa Installs Outdoor LED Lighting System
Planning & Administration
CSO Meghna Tare Earns 2022 U.N. Global Leadership Award for SDG 4
Champlain College Earns STARS Silver
Submit sustainability news & information from your institution
Opportunities
Request for Comment: AASHE STARS 3.0: Procurement & Waste
As part of the development process for the Sustainability Tracking, Assessment and Rating System (STARS) 3.0, AASHE is seeking public comment on a Procurement and Waste section slated for inclusion in the new version (projected release is currently fourth quarter of 2023). AASHE encourages feedback from stakeholders who may have relevant expertise or interest in participating. Public comment is open through Oct. 31.
AASHE Governance Call for Applications
AASHE seeks candidates to serve on its board of directors and Advisory Council that can lend their time, talent and expertise to advance all aspects of AASHE's mission. In particular, AASHE welcomes applications from Black, Indigenous and People of Color (BIPOC) and those with expertise in racial equity and social justice, fundraising and/or corporate engagement. Interested candidates should submit an application by Nov. 4.
Sustainability in Collegiate Athletics Survey
In collaboration with several members and networks focused on sustainability in collegiate athletics, AASHE is exploring the development of an assessment framework to rate the sustainability performance of U.S. collegiate athletic programs. This short survey seeks input from those involved in college athletics and/or sustainability to help inform such a framework.
Free and open to anyone, the Sustainable Endowment Institute will host a series of calls in November for GRITS users to share progress on projects, and learn from and network with peers. GRITS, Green Revolving Investment Tracking System, is a platform designed for tracking, planning and sharing energy, financial and carbon project data from green revolving funds.
WorldWide Teach-In Google Group
This Google Group is a space to connect with other climate-concerned educators across disciplines who are working to foster dialogue on the climate crisis at their institution and build collective power.
Pollution Prevention Works: A Storytelling Challenge for Students
The U.S. Environmental Protection Agency invites college students to develop and submit a compelling story about steps a company has taken to reduce toxic pollution. The story should also highlight how those practices or techniques benefit the business and positively impact communities and the environment. All entries must be submitted by Feb. 17, 2023.
New Resources
Campus Sustainability Month Promotional Toolkit
Held every October, Campus Sustainability Month is an international celebration of sustainability in higher education. College and university campuses typically host events in October that increase awareness of institutional priorities, celebrate campus accomplishments and inspire sustainability. AASHE provides a toolkit to help promote Campus Sustainability Month activities on campus.
Events
Oct. 19, 2022 (Noon – 2:00 p.m. Eastern) – Online
Lessons Learned From a New Master's in Environmental Education
Oct. 19, 2022 (7 – 8:00 p.m. Eastern) – Online
SubjectToClimate: A Toolkit for Introductory Higher Education
Oct. 19, 2022 (9:00 p.m. Eastern) – Online
AASHE Global Conference on Sustainability in Higher Education
Oct. 26, 2022 (Oct. 26 & Nov. 3, 2022) – Online
Towards Climate Sustainability: Taking the Academic System From Evidence to Action
Nov. 2, 2022 (11:00 p.m. Eastern) – Online
AASHE Webinar: Pollinators, Pesticides & People: Landscaping Certifications Explained
Nov. 9, 2022 (2 – 3:00 p.m. Eastern) – Online
Nov. 10, 2022 (Noon – 5:00 p.m. Eastern) – Online
The Land Teaches Us: (Re)Storying Pedagogy & Practice Through Etuaptmumk Workshop
Nov. 23, 2022 (1:30 p.m. Eastern) – Online
Visit the Sustainability Events Calendar
Jobs & Internships

Associate Director for Student Sustainability Engagement
College of Charleston

Energy Conservation & Sustainability Director
Valencia College

Sustainability Operations Program Manager
University of Notre Dame

Sustainability Program Manager
Idaho State University

University at Albany

University of Florida

Santa Monica College

Austin Peay State University

University of Maryland, Baltimore

Sustainability Project Manager
The George Washington University

Sustainability Outreach & Communications Specialist
Stanford University

Zero Waste Outreach & Communications Specialist
Stanford University

Chair, Sustainable Technology & the Built Environment Department
Appalachian State University

Environmental Studies Assistant Professor
Sewanee: The University of the South

Teaching Professor in Sustainability and Enterprise
Arizona State University

Associate Sustainability Director
University of California, Office of the President

Interdisciplinary Studies Professor
Howard University
The Bulletin is a weekly e-newsletter delivering the latest in campus sustainability news, resources, opportunities, events, and jobs and internships.
Association for the Advancement of Sustainability in Higher Education
2401 Walnut Street, Suite 102
Philadelphia, PA 19103
888-347-9997 | bulletin@aashe.org