Reposted From AASHE

September 21, 2022
News of the Week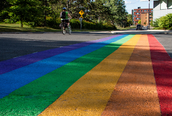 2022 AASHE Sustainable Campus Index Lists Top Performers
The Sustainable Campus Index (SCI) recognizes top-performing colleges and universities in 17 sustainability impact areas, and overall by institution type, as measured by the Sustainability Tracking, Assessment and Rating System (STARS). This year's SCI introduces an international top performers list that recognizes the highest scoring institution in every participating country with at least one STARS-rated institution.
More Coordination & Planning News
Coordination & Planning Resources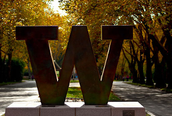 U Washington to Divest From Fossil Fuels
The university's board of regents in early September approved a resolution to begin exiting all direct investments in fossil fuel companies with the goal of complete divestiture by fiscal year 2027. The resolution includes a commitment not to renew indirect investments in funds primarily focusing on fossil-fuel extraction or reserves. The resolution also includes a goal of investing at least 2.5 percent of the UW's entire Consolidated Endowment Fund in climate-solutions companies or asset managers and a commitment to achieving net-zero emissions in the university's endowment fund by fiscal year 2050.
More Investment & Finance News
Investment & Finance Resources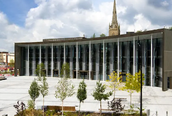 U Central Lancashire Divests From Fossil Fuels
The university's recent announced its decision to divest its funds in the fossil fuel industry in line with its commitment to sustainable and ethical investments. This includes all companies in the oil, gas and consumable fuels industry; energy equipment and services industry; and diversified metals and mining industry.
More Investment & Finance News
Investment & Finance Resources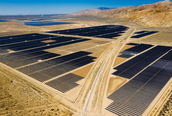 U Southern California to Obtain Solar Electricity for 25% of Consumption
The new 20-year agreement will provide a quarter of the university's electricity with power from a solar farm in Mojave. In addition to lowering its carbon footprint, the university will contribute approximately $180,000 per year to the Los Angeles Department of Water and Power Clean Energy Adder program that supports disadvantaged communities in and around USC's campuses.
Academics
DOE Awards $540M to 54 Universities for Clean Energy Research
U South Florida Receives $5M for Research on Emerging Tech to Reduce Carbon
U Adelaide Launches 'Institute for Sustainability, Energy and Resources'
Caldwell U Receives National Endowment For Humanities Grant for Social Justice Minor
Minerva U Launches Interdisciplinary Minor in Sustainability
Engagement
Brandeis U Launches Year of Climate Action
Operations
U Wisconsin Stout Approves Energy Conservation Project
U Hawaiʻi Mānoa Installs Five Adjoining PV Solar Shade Study Stations
Valparaiso U Introduces EV Taxi Service
Planning & Administration
Ball State U Receives STARS Silver
Central Washington U Achieves STARS Silver
Emerson College Obtains STARS Gold
Ringling College Art and Design Obtains STARS Reporter
Submit sustainability news & information from your institution
To see the rest, check out the full bulletin board here : View Online