About • Our Work • Calendar • Support • Blog • Visit • Stay & Dine • Gather • Farm Store
What does sugaring in a changing climate look like? For us, right now, it looks like… just sugaring. But that's not to say all is healthy in the woods. The Vermont sugaring season is shifting, and our Farm woodlands are changing. Here's how we're responding.
---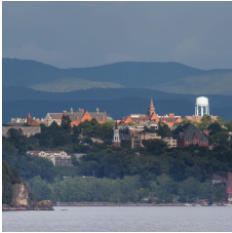 Burlington City & Lake Semester Wins Global Innovation Award
As lead community partner with this project, we are proud to share that Burlington City and Lake recently was honored as a U.N. University "Outstanding Flagship Project in Education for Sustainable Development."
---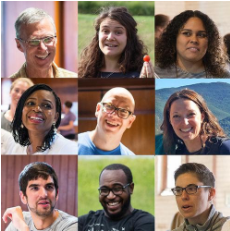 2021 Professional Learning for Educators
Our online programs in Education for Sustainability support teachers in transforming their classrooms so that learning is relevant, place-based, and empowers students to make positive changes in the world, as they build healthier communities and a healthier planet.
---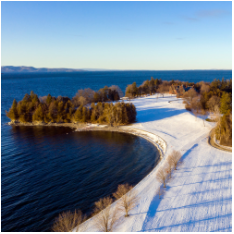 Finding Opportunity in the Midst of Crisis
"The joy of collecting a warm egg in a nesting box. Digging for potatoes — like finding gold in the soil… It's like magic." Hello Burlington spoke with Vice President Megan Camp and others to learn more about the mission of Shelburne Farms. Photo by Caleb Kenna.
---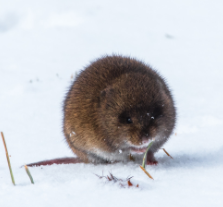 Become a Winter Wildlife Detective!
FAMILY ACTIVITY
Join Shelburne Farms Educator Cat Parrish as she investigates which animals are active in the cold months, and which take a long winter's nap. Watch a read aloud of a favorite book, and learn all about different animals' wintertime behaviors. Photo by Craig Newman.
---
Beef Paprikash
"To me, this meal means cozy warm nights by the fire, love, warmth, and security." Shelburne Farms Chef Veronica Bartolacci shares her family recipe for this hearty, filling stew. It's also a rotating item for sale at our Farm Store & Welcome Center.
---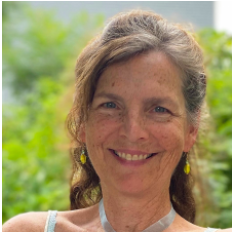 Why I Give
"I've been evermore grateful for Shelburne Farms since the pandemic dropped into our lives. While going for walks there has always been a nurturing activity, it has become a source of solace in these unsettled times. It has been joyful to see so many others benefit from the natural beauty of the landscape."
–Deb Sherrer
Shelburne, VT
---
For You & Your Students
Inspiring stories, professional learning, and innovative teaching ideas for educators.
Begins March 3
Collective Science and Stewardship with GLOBE: A 4-Part Series
#VTED Reads with Shelburne Farms Educator Aimee Østensen
March 5, 12, or 19
3-4:30PM
Healing the Roots of Racism in Ourselves
---
What We're Following
The Vermont Agency of Agriculture and Vermont Sustainable Jobs Fund released their 10-year agriculture plan built on sustainability. Several Shelburne Farms staff members contributed to the studies! Via VTDigger.
•
How America's Food System Could Change Under Biden. Via The New York Times.
•
Vermont's Old Barns Are Easy to Commemorate, Less So to Save. Via Seven Days.
•
ACORN's new Eat Local VT app makes it easy to find and connect with the nearly 250 farmers and food producers in Vermont's Champlain Valley.
•
Need to get outside more with your family? Take some tips from outdoor-school educators. Via The New York Times.
•
Join Vermont's International Workshop on Agritourism on Wednesday, February 17 for their free upcoming webinar, Agritourism and Racial Justice in the U.S.
•
Two Biden priorities, climate and inequality, meet on Black-owned farms. Via The New York Times.
---
instagram • facebook • twitter
Shelburne Farms is a nonprofit education organization inspiring and cultivating learning for a sustainable future. Based on Abenaki land along the shores of Lake Champlain, our campus is a 1,400-acre working farm, forest, and National Historic Landmark.