Join ALPINE for two upcoming events:
ALPINE Spring Webinar Series: The Woods Around the Ivory Tower- a Systematic Review Examining the Value and Relevance of US University Forests
Wednesday, March 3, 2021
12:00-1:00pm
Throughout the US, many institutions of higher education own forested tracts, often called school forests, which they use for teaching, research, and demonstration purposes. These school forests provide a range of benefits to the communities in which they are located. However, school forests' full value is yet to be realized. For example, administration is often decoupled from research and teaching, so forest benefits might not always be evident to the individuals who make decisions about their management and use. To understand what messages are being conveyed about the value and relevance of school forests, we conducted a systematic literature review and qualitatively coded the resulting literature content using an ecosystem services framework. While school forests provide many important benefits to academic and local communities, we found that most of the existing literature omits discussions about cultural ecosystem services that people (e.g., students, local communities, researchers) may receive from school forests.
This webinar will explore these findings, discuss enduring themes during times of change (e.g., COVID-19, climate change, demographic shifts, changing university enrollment), and pose provocative questions for researchers and managers to consider about the direction and relevance of school forests.
The paper can be viewed at the following link: https://doi.org/10.3390/su12020531
Dr. Kim Coleman is an Assistant Professor in the Center for Earth and Environmental Science at SUNY Plattsburgh. She received a B.S. and a M.S. from the University of Vermont in environmental studies and natural resources, respectively. She also holds a Ph.D. in forest resources and environmental conservation from Virginia Tech. She is an interdisciplinary scholar working on questions related to collaborative forest planning and management, sustainability education, equity, and cultural ecosystem services.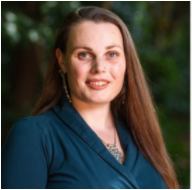 Dr. Elizabeth (Bess) Perry is an Assistant Professor in the Department of Community Sustainability at Michigan State University. She is a conservation social scientist who researches and teaches about protected areas, outdoor recreation, and nature-based tourism. Her work addresses vital issues such as relevance, sustainability, collaboration, inclusion, and scales of impact. Bess holds degrees in the human dimensions of natural resources management and has extensive work history in national and state parks.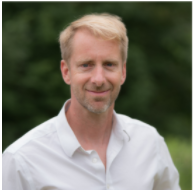 Dr. William (Bill) Keeton is a Professor of Forest Ecology and Forestry at the University of Vermont's (UVM) Rubenstein School of Environment and Natural Resources. At UVM he directs the Carbon Dynamics Laboratory and is a Fellow in the Gund Institute for Environment. He also serves as Chair of the IUFRO (International Union of Forest Research Organizations) Working Group on Old-growth Forests and Reserves. His research focuses on forest disturbance dynamics, riparian ecology, forest carbon, old-growth forests, ecological silviculture, and sustainable forest management in the U.S. Northeast and Pacific Northwest, but also takes him frequently to Central and Eastern Europe where he serves on the board for Science for the Carpathians and is currently a Fulbright Scholar. He has on-going research also in Chilean Patagonia and Bhutan related to wildfires and forest-stream interactions. In the U.S. he serves on the Board of Trustees for the Vermont Land Trust and on the science advisory committee for the Forest Ecosystem Monitoring Cooperative. His new co-edited book is entitled "Ecology and Recovery of Eastern Old-Growth Forests," published by Island Press. He holds a B.S. in Natural Resources from Cornell University ('90), a Masters in Conservation Biology and Policy from Yale University ('94), and a Ph.D. in Forest Ecology from the University of Washington (2000).
---
Other Upcoming Events
First Milestone Event of the 2021 Climate Action Pursuit
February 24-26, 2021
The Climate Action Pursuit – being hosted by Second Nature and the Intentional Endowments Network (IEN) throughout 2021 – is a brand new approach that will create knowledge-to-action teams who will work together to accomplish goals in six topic areas that are central to the higher education sector in addition to our nation's climate priorities. Led by Second Nature and the Intentional Endowments Network (IEN), the Pursuit is a series of milestone check-in points throughout 2021 focused on learning, planning, acting, and leading on equity and climate on our campuses, in our communities, and across our society and economy. It will be 100% virtual. More information and registration is available here.
---
Copyright © 2021 Academics for Land Protection in New England, All rights reserved.
ALPINE
Our mailing address is:
Academics for Land Protection in New England
113 Brattle St
Cambridge, MA 02138-3407