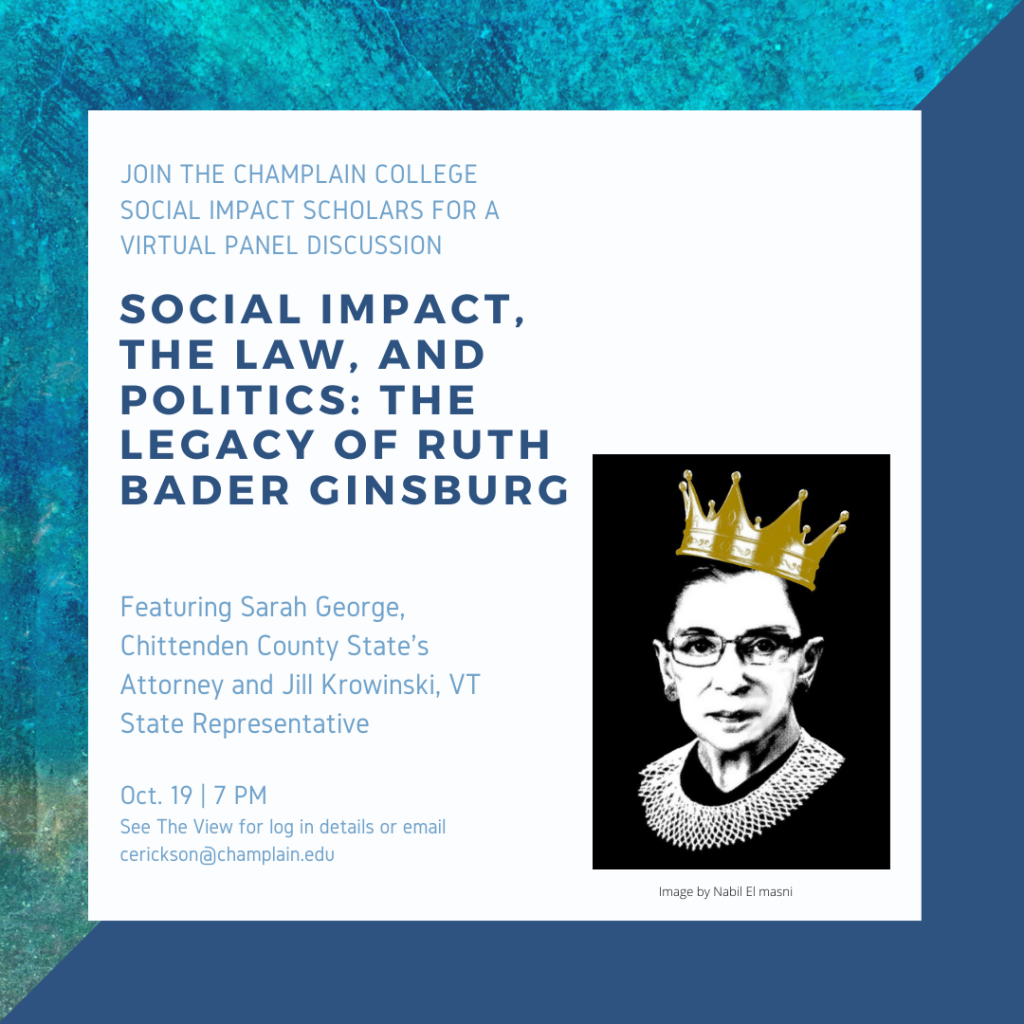 The Social Impact Scholar Program of Champlain College will present a virtual panel discussion: "Social Impact, the Law and Politics: the Legacy of Ruth Bader Ginsburg."
The recent death of Supreme Court Justice Ruth Bader Ginsburg has been a tremendous loss for our nation. Fortunately, the legacy of "RBG" (as she was sometimes known) will live forever, including here in the state of Vermont. To reflect on this legacy, we are bringing two amazing panelists "to campus." Sarah George is the Chittenden County State's Attorney. Jill Krowinski is the State Representative from Chittenden 6-3 and the Vermont House Majority Leader, as well as being the director of EmergeVT.
After panelists reflect on how their own careers in politics and justice have been influenced by the legacy of RBG, we will open it up to general Q&A with the audience.
Monday, October 19th, 7 to 8PM.
See The View or email cerickson@champlain.edu for log in details