Join us on Zoom to explore the power of the creative spoken and written word to pull us out of isolation, heal, and build community.
About this Event
ALONE TOGETHER WITH WORDS THAT HEAL
n these historic times, COVID19, police brutality, racism and civil unrest may increase our feelings of stress and loneliness. Join us for an interactive remote 90-minute program on Zoom with co-hosts Pamela Donohoo and award-winning author Keenan Norris to explore how the creative spoken and written word have the power to help pull us out of sadness and confinement, and to help us heal– alone and together. The program will be held on Saturday September 26 from 3 – 4:30 PM.
As part of our ongoing community-building work, this program will include a segment where participants will break into smaller Zoom rooms to engage directly with each other, and with two of our Vermont artists to create in response to given prompts.
After the interactive element, participants will come back together in a single Zoom room where Omega and Harmony will share some of their poetry and discuss their creative process.
Produced by the Clemmons Family Farm and directed by Pamela Donohoo, Alone Together With Words That Heal, will include a special greeting and words of wisdom from 97-year-old Lydia Clemmons Senior. Her daughter, Lydia Clemmons, will open the program.
Please note: this is a remote interactive program held on Zoom. The physical farm remains closed to the public due to the COVID-19 pandemic.
Maximum participants: 75 people
Click here to register.
---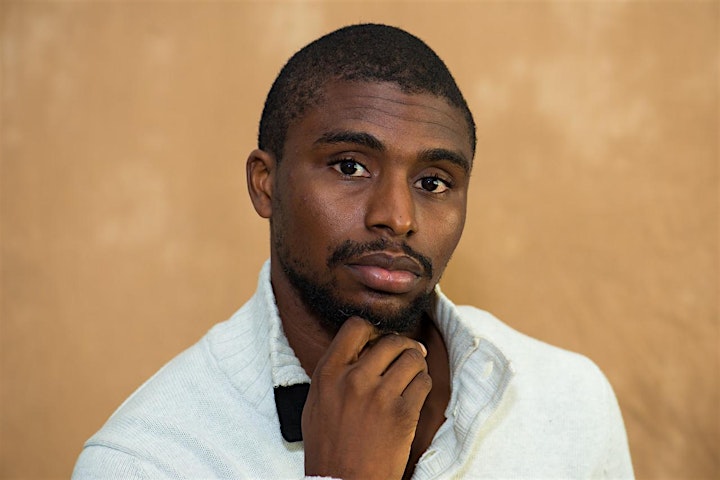 Keenan Norris, Co-host
Keenan Norris, PhD, MFA is on leave as a member of the faculty of Goddard College where he taught creative writing on the Port Townsend campus. He currently teaches American Literature and Creative Writing at San Jose State University and serves as an editor for the Oxford African- American Studies Center. He is a Headlands Artist-in-Residence and a Yerba Buena Center for the Arts fellow. Keenan's recent Confinement Chronicles interview series explores how writers entrapped by circumstances beyond their control channeled those experiences into art.
Keenan's novel Brother and the Dancer won the 2012 James D. Houston Award. He served as editor for the anthology Street Lit: Representing the Urban Landscape. His story collection by the lemon tree was published in 2018. His political essays have been published in the Los Angeles Times, Los Angeles Review of Books, Seattle Times, Alta magazine and Boom: A Journal of California. His next novel, The Confession of Copeland Cane V, will be published in June 2021.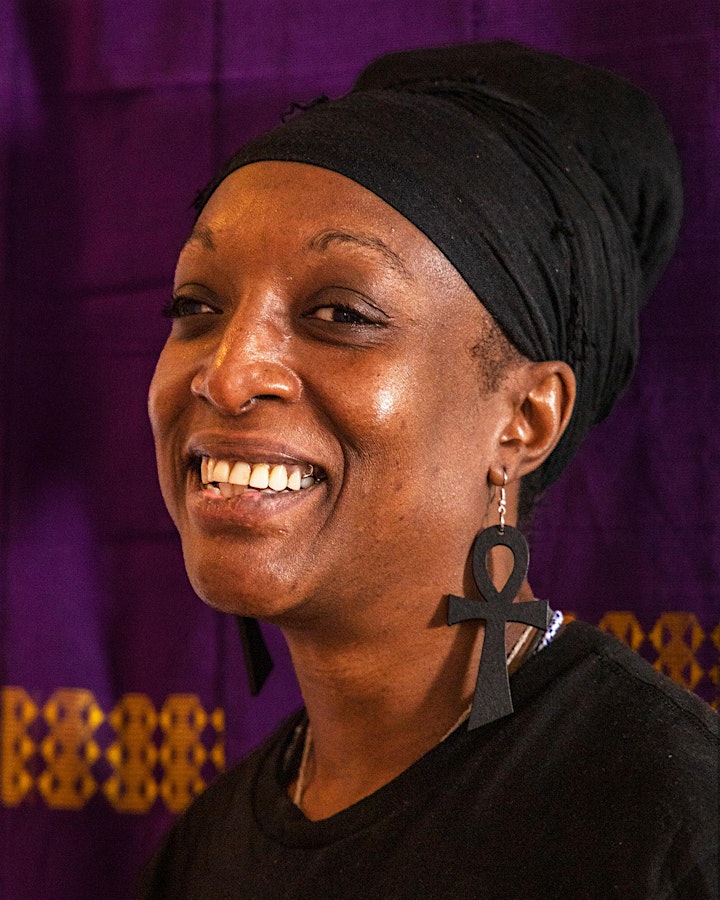 Omega Jade, Featured Artist
Burlington-based Omega Jade is a musician, comedian and mother specializing in lyrical hip hop. Coming from a family of singers and choir members, Omega has a long-held passion for poetry. Blending her West Coast roots with her evolving skill of spoken word poetry, Omega's artistry integrates old-school hip-hop vibes with real life lessons. A Vermonter for 21 years, Omega is originally from San Diego, California and began her career as a stand-up comedian. She discovered that she had a talent for comedy. Omega considers herself "a musician who uses comedy to get over my stage fright." She credits her therapist as having been the one to push her, with the memorable words of: "If you don't pursue this, you will be back."
Omega hasn't gone back. She has moved forward to create "Rhyme and Unreason," a show that integrates music and comedy alongside other professionals in the field, and released her first album, Wounded Healer, in October 2019 with Equal Eyes Records.
Omega is a Clemmons Family Farm teaching artist and will be featured in our Windows to A Mutlicultural World K-12 arts engagements on African-American and African diaspora history and cultures.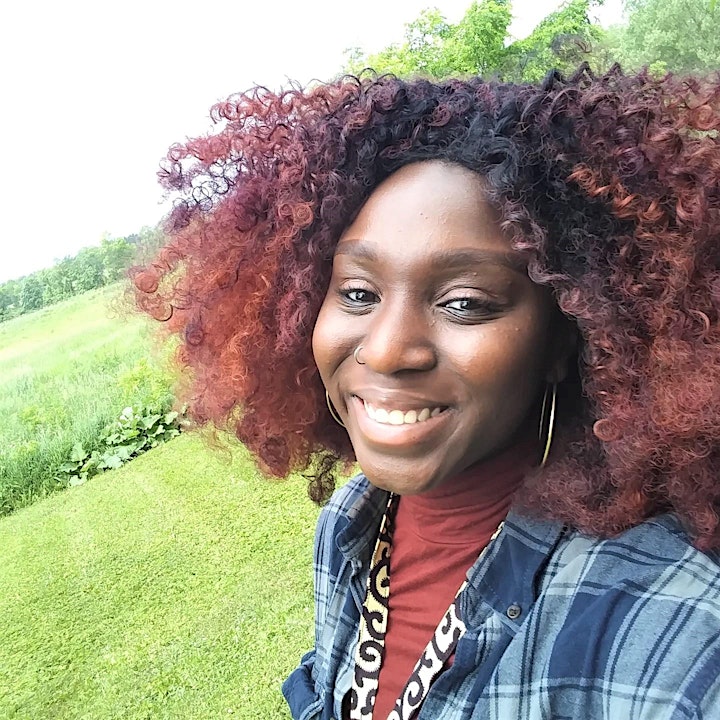 Harmony Edosomwan, Featured Artist
Harmony Edosomwan is a Nigerian American author who was born and raised in the Bronx, New York. She is currently a student at the University of Vermont where she studies English and American Sign Language. Harmony is passionate about social change and has been balancing her studies, creative work, and leadership in racial justice activism. She is known state-wide for her racial justice activism.
In 2019, Harmony published her first book, Sad Black Girl, a collection of poems, tips, and pictures about being a young Black woman who struggles with mental illness.
She is a collaborating artist with the Clemmons Family Farm.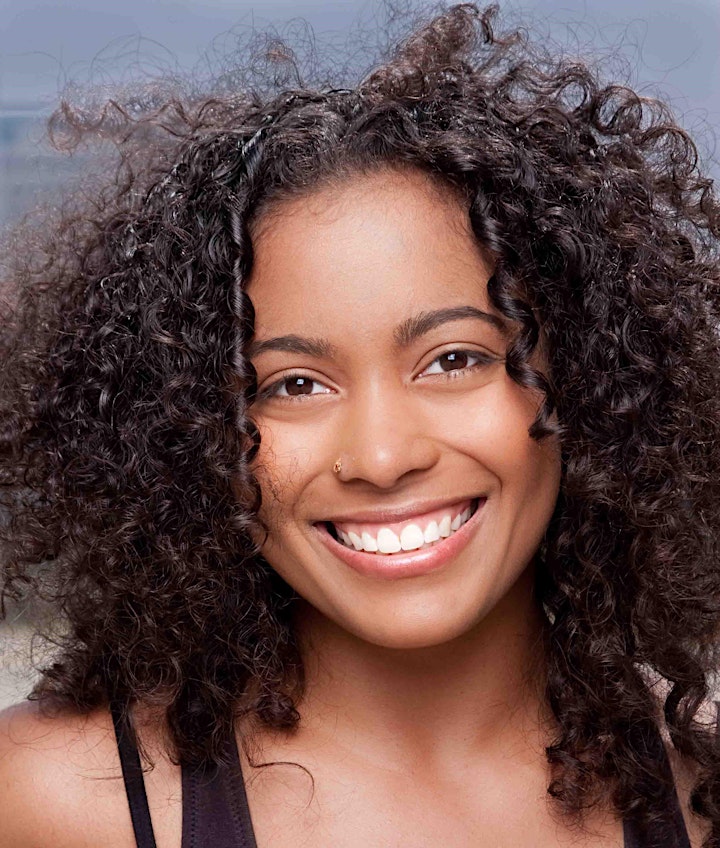 Pamela Donohoo, Director
Vermont artist Pamela Donohoo is the Clemmons Family Farm's Director of Programs for the The Storytelling Room arts and culture online series. She is an international performing artist (aerialist, acrobat, dancer, and choreographer) and has worked with performing arts organizations throughout the US and internationally. She has done commercials, award shows, large-scale events and spectacular acrobatic shows. Pamela received her degree in Cultural and Social Anthropology from Stanford University. She completed field research projects and worked with nonprofit organizations throughout Africa, India, Latin America and the Caribbean. Her research interests include: social justice, peace-building, sustainability and the environment, folklore, culture, and history. Pamela specializes in creating socially relevant and globally engaged acrobatic performances. Her vision is to generate art that inspires people to think critically and contribute positively to their world.
Pamela is also a collaborating artist of the Clemmons Family Farm and appeared most recently as our featured artist in Juneteenth in the Air, the first of our Storytelling Room series. She is founder and Artistic Director of her own company, Awaken Circus and Dance Theater.
FAQs
Why are you presenting this program?
The Storytelling Room is a series of programs, lovingly curated by the Clemmons Family Farm, that focus on building a supportive multicultural community around African-American and African diaspora history, arts and culture. Our programs are designed to lift up Vermont's artists and scholars of African descent with an empowering platform that showcases their stories and their creative works, and that helps to forge inspring and mutually-rewarding relationships among Vermonters across their differences of race and culture.
How do I get the Zoom link to join this event?
A Zoom link to join will be sent via an email from Eventbrite on the morning of the event to those who registered. Be sure to join the Zoom webinar 10 minutes early. If you have trouble joining, try restarting your Zoom app.
Is it OK to share the Zoom link with a friend?
Instead of sharing the Zoom link, please ask friends to register so that we have an accurate count of attendees. A maximum of 75 participants will be able to attend the live program on Zoom.
Is this program going to be recorded?
Yes. All of our programs will be photographed, live streamed and recorded. By registering or accepting a ticket to this event, you are granting your explicit permission to be photographed, videotaped, and published.
Who is funding this program?
"Alone Together WIth Words That Heal" and our other community-building programs in The Storytelling Room arts and culture series are made possible thanks to the following Vermont businesses who stepped up to offer generous donations to fund this program:
Caledonia Spirits
Lawsen's Finest Liquids
Mister Foods Fancy
Vermont Country Store
Donate to the Clemmons Family Farm, an African-American led 501c3 nonprofit organization in Vermont: https://www.clemmonsfamilyfarm.org/please-donate.html
Learn more about us at: https://www.clemmonsfamilyfarm.org/about-us.html