Join us for an evening of exquisite music, food, and raising money for the annual service trip to Uganda.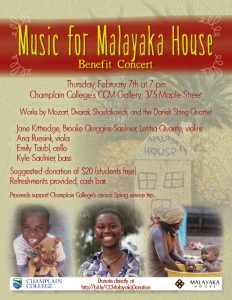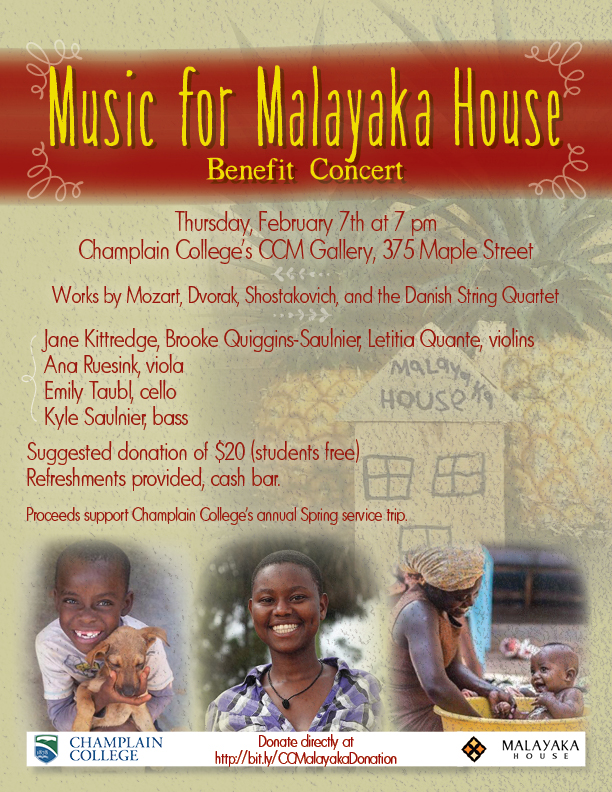 Thursday, February 7th, 7pm, CCM Gallery Lounge
The evening's concert will include works by: Mozart, Dvorak, Shostakovitch and the Danish String Quartet.
Feature location musicians including: Jane Kittredge, Brooke Quiggins-Saulnier, Letitia Qaunte on violins, Ana Ruesink viola, Emily Taubl cello, and Kyle Saulnier, bass.
Suggested donation of $20 (students are free)