Sustainable Communities Research Internship – Fall 2018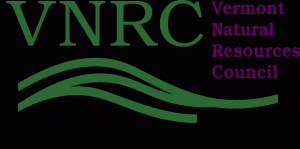 The Vermont Natural Resources Council is seeking an intern to support its Sustainable Communities Program this fall.
Join our sustainable communities efforts by supporting research and analysis to update the statewide Smart Growth Progress Report! (Previous versions of this research, which is being updated, can be found here.) Duties include conducting research and analysis which may include interviews; analyzing maps to assess the characteristics of different smart growth and sprawl locations; and populating detailed spreadsheets. The main topics to be researched include economic development spending, capital spending, and transportation spending.
Ideal candidates will have the following skills and competencies:
strong attention to detail
the ability to work independently and problem-solve
strong written communication skills
experience with internet and non-internet research
experience with MS Excel and Google Maps or Google Earth
be comfortable talking on the phone
All are welcome to apply. For students applying, graduate-level students will receive priority consideration, but undergraduates may apply.
The schedule is flexible, but at least 10-15 hours of work per week is strongly preferred. This is an unpaid internship.
To apply, please send a cover letter addressing your experience with the skills and competencies listed above, as well as a current resume, to Kate McCarthy: kmccarthy@vnrc.org
Kate McCarthy, AICP
Sustainable Communities Program Director
Vermont Natural Resources Council
9 Bailey Avenue
Montpelier, VT 05602
Phone: (802) 223-2328 ext. 114
Fax: (802) 223-0287
Web: vnrc.org