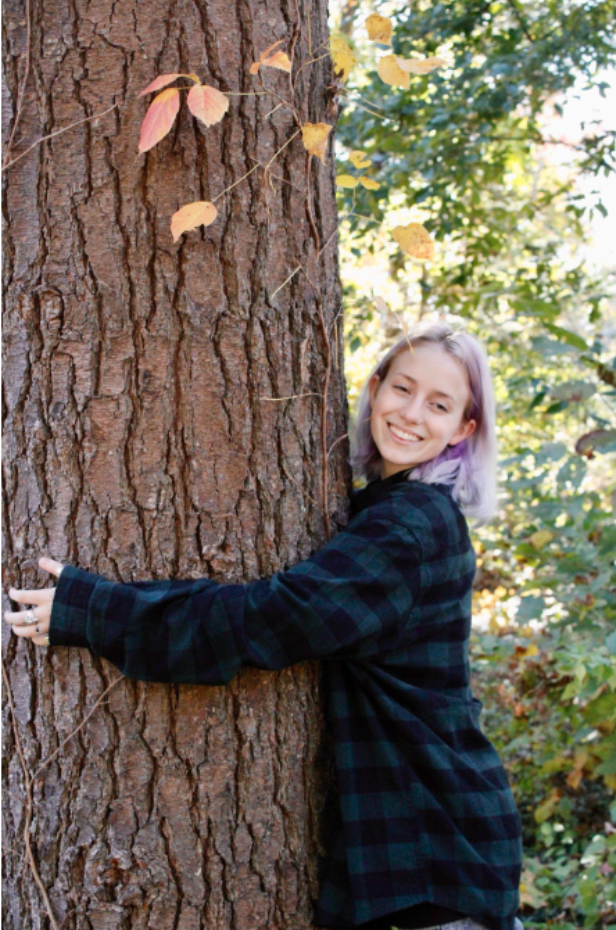 My sustainability story started with my kindergarten class getting a show and tell about
how composting works – worms and all! I was so fascinated by the cycle of it all that I would
help my mom take out the compost every week to see the progress of our own backyard system.
I've always had a special place in my heart for all living things, from crying over accidentally
stepping on an ant to begging my mom not to kill the bees that had made a home under our roof.
When 2020 came around, the main things that kept me sane were growing plants and taking my
dog for walks through the woods by my house.
I've had a long history of trying to advocate for the little guys who couldn't speak for
themselves, which followed me to college.From watching the news every night growing up I was
painfully aware of the effects that climate change has had on ecosystems and agriculture and I
wanted to do something proactive. When I was looking at colleges, I couldn't picture myself
following a career that didn't involve nature in some way, which ultimately led me to Champlain.
When I learned about the Eco Reps upon getting here I was beyond excited – I had never
been a part of any organization that was so dedicated to helping the planet and keeping people
informed. Since joining Eco Reps, I've been on walks around campus to pick up litter,
participated in events to get students involved in environmental conservation efforts, and learned
so much more about sustainability than I did before. I've never been this excited to tell people
about my job 🙂
Written by Morgan Chesnais, March 2023