In partnership with Local Motion, UVM, and VT Clean Cities Coalition, we are STOKED to invite you to some winter biking events we have coming up. Just in time for the fresh snow fall!!
Thanks to Outdoor Gear Exchange and Terry Bicycles, we'll also be raffling gift certificates for those who attend (in case you need more of a reason to show up).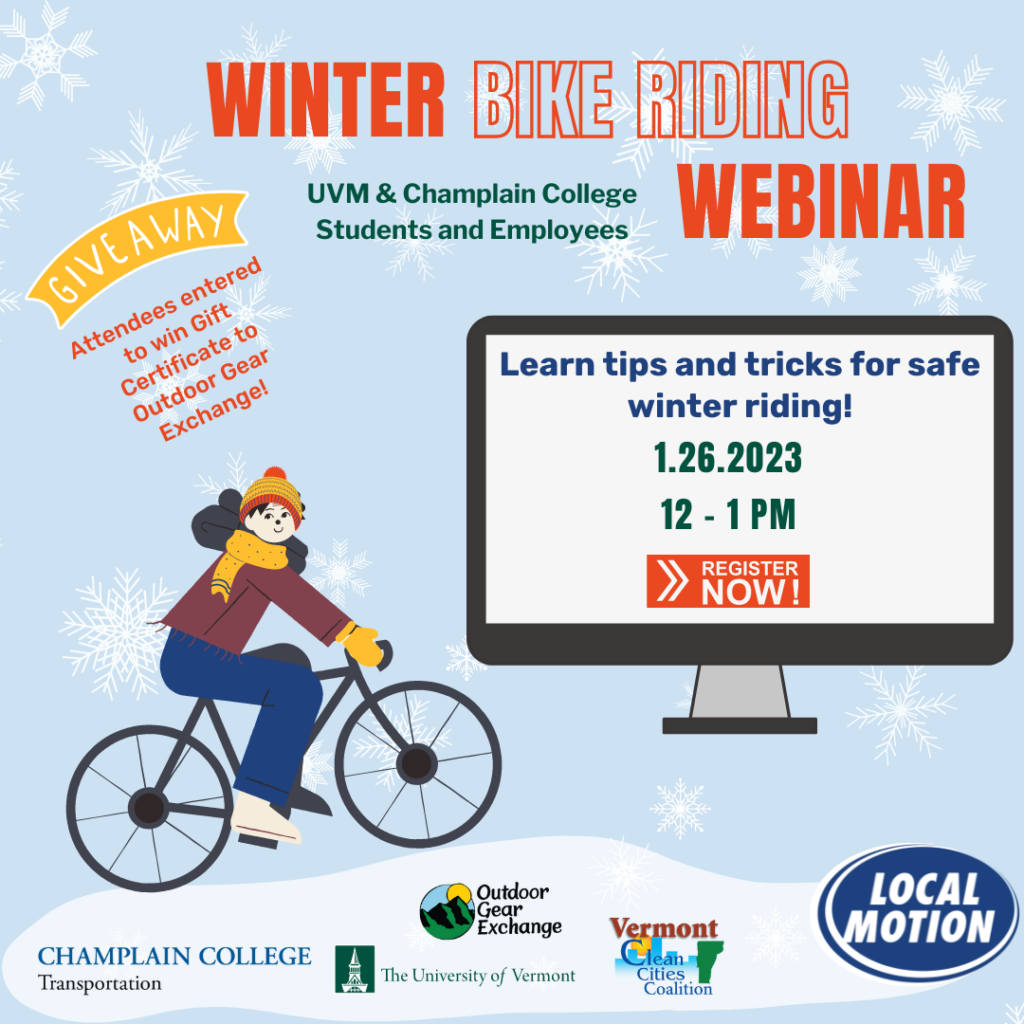 On Thursday, January 26, 12pm – 1pm, join a webinar on Winter Bike Commuting. You'll learn tips and tricks to help you feel confident, safe, and have fun while continuing to ride your bike during the winter. Registration is required.
On Wednesday, February 1, 12pm -1 pm, we'll do an in-person bike demo at the UVM Alumni House Parking Lot. Enjoy practicing some of the skills you learn in the webinar with a supported group! All Skill Levels welcome! Bring your own helmet. We'll have a limited number of bikes (fat bike, studded tire, regular) to demo. If you have your own bike, feel free to bring it! Registration is preferred but not required.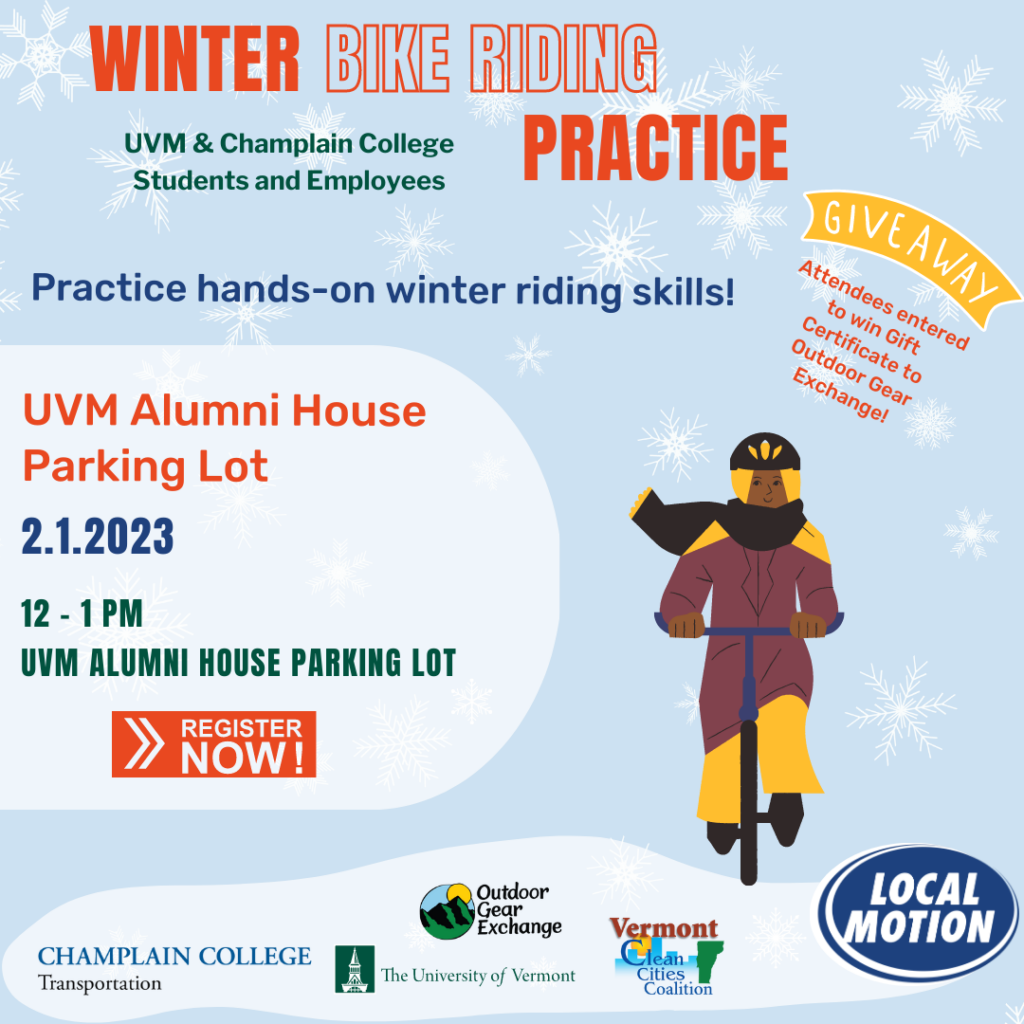 Last but not least, Winter Bike to Work Day is on Friday February 10th. Join your fellow winter bikers at UVM's Booth House (86 South Williams St.) between 8am – 9am, for free coffee, snacks and a swag bag on your way to work.