Reposted from Chittenden Solid Waste District
October 2022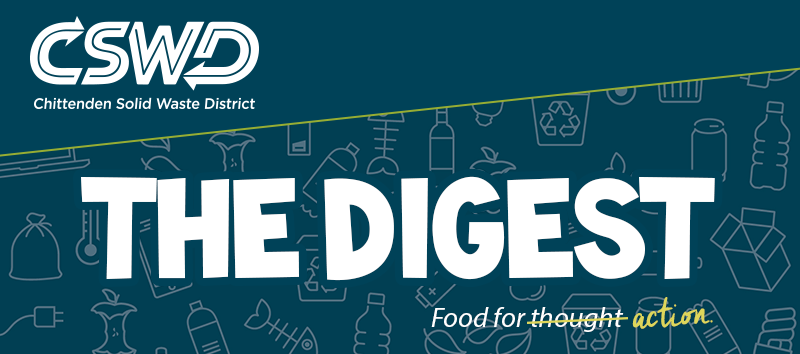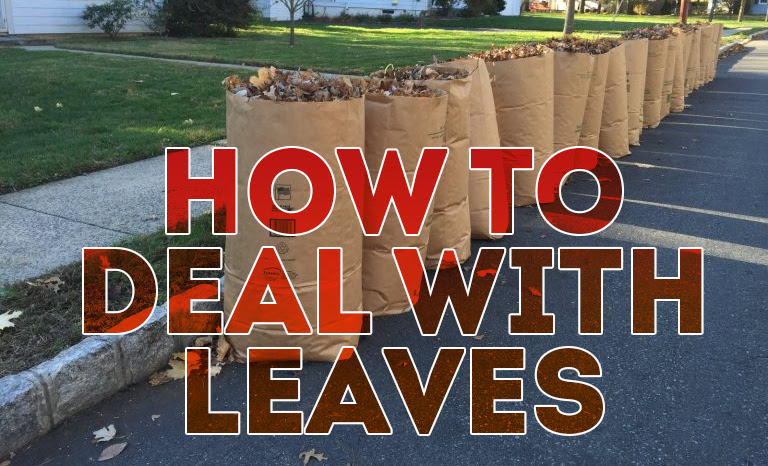 Foliage season has passed its peak and we begin the hopefully slow descent into winter. CSWD has a rite of passage for this time of year – OUR SEASONAL LEAF DROP-OFF DATES!
While we encourage you to leave your leaves on your lawn for the sake of birds and insects, we are happy to take them off your hands for our composting operation. Green Mountain Compost and the Drop-Off Centers located in Essex and South Burlington will have additional hours for leaf drop-off on specific days in October and November.

Please visit our leaf blog for the details for drop-off and the specific days/times.
Happy Fall!
Alise Certa
Marketing & Communications Manager
---
Learn More About the CSWD Bond for a New Materials Recovery Facility
At the November General Election, CSWD needs Chittenden County voter approval to borrow $22 million to build a new Materials Recovery Facility. This facility sorts and markets half of Vermont's blue-bin recyclables and it needs to be replaced. CSWD will pay back the loan over 25 years from the MRF's operating revenue.
Visit our MRF Bond Page to learn more.
Here are three ways you can get a CSWD Materials Recovery Facility ballot to vote on the bond:
Option 1: Vote in person on Election Day (Nov. 8, 2022). All Chittenden County polling places will have CSWD's ballot.
Option 2: Call or visit your Town Clerk's or City Manager's office to request a CSWD mail-in ballot.
Option 3: Request a mail-in ballot by visiting Vermont's My Voter Page. Once you've signed in, click the line that says, "Click Here for Online Absentee Ballot Request." On the next screen, check the box for CSWD BOND VOTE.
That's all it takes! If you still aren't sure, call your Town Clerk's office, give us a call or send your question using the form on our Contact Page.
---
Secure Your Load!
Please don't litter
In an effort to curb roadside litter, we ask that you please transport your road in a manner that will prevent material from falling or blowing off your vehicle.
Unsecured loads contribute to roadside litter and can also pose a hazard to motorists, bicyclists and pedestrians.
Secure your load – it's the right thing to do and it's the law!
---
National TAKE BACK Day
Saturday, October 29th
Don't flush it! Don't Dump It!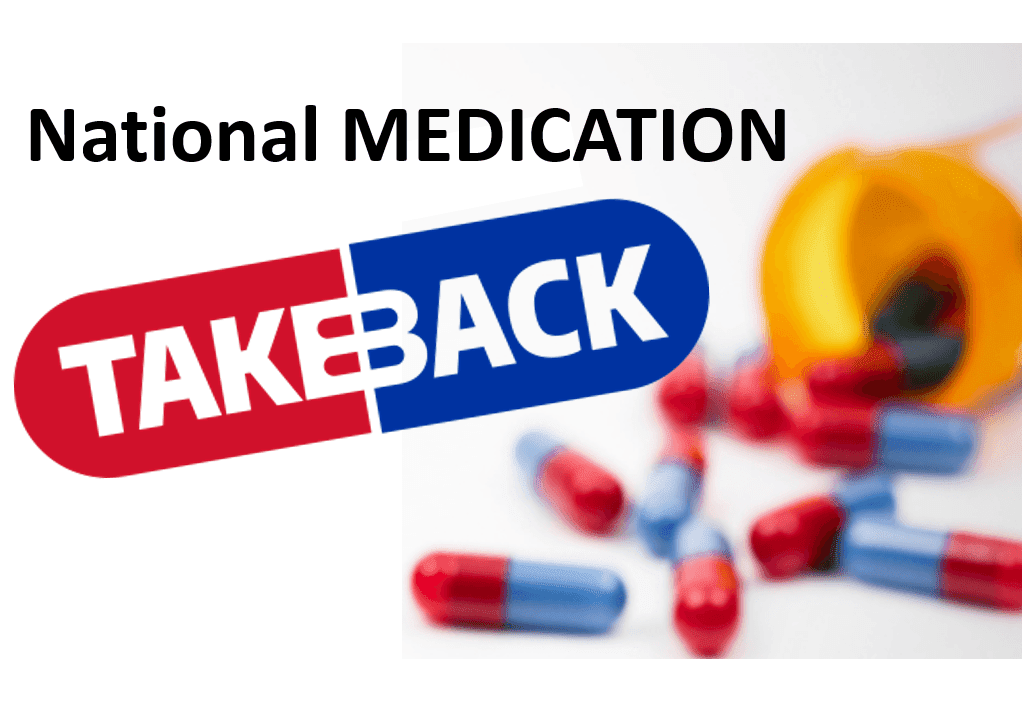 Do you have prescriptions that you need to dispose of? Dispose of your meds properly to keep them out of our water systems. Take Back Day is Saturday, October 29th. Visit the DEA site to find a drop-off location near you.
Please note: CSWD does NOT accept medications for disposal.
Find a drop-off location near you
---
Ask the Expert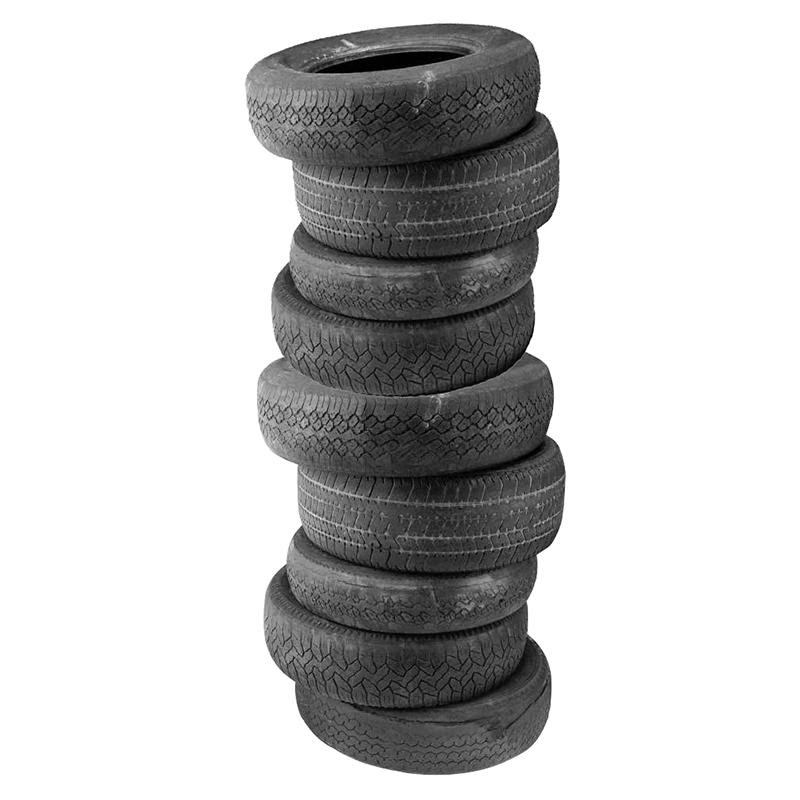 Question of the month:
I just changed over to my winter tires and have to get rid of my summer tires. Where do I take them?
ANSWER:
Bring them to us!
The following tire sizes are accepted at all Drop-Off Centers EXCEPT the Burlington and Hinesburg locations:
Standard vehicle tires (motorcycle, car, van) up to 19.5"
Large truck tires ranging from 20"-24.5"
Large equipment tires
Williston Drop-Off Center ONLY: Extra-large equipment and OTR tires 17.5" x 25" and larger
Fees
Fees apply for loads of up to 20 tires (accepted at all Drop-Off Centers EXCEPT Burlington and Hinesburg): 
$3/tire up to 19.5" (motorcycle, car, van, and small truck tire)
$15/tire 20"–24" (large truck tire) 
$56/tire Large equipment tires 
$100/tire Extra Large equipment tires (as of 8/1/2022)
NOTE: We will no longer charge $1 extra per tire on rim.  
Send us your questions for the Ask the Expert! acerta@cswd.net
---
CSWD in the News

Shelburne News – Approve new recycling facility in November
Williston Observer – Ready for Recycling Upgrade
Colchester Sun – Help Vermonters recycle more by voting 'yes' on CSWD's ballot
Burlington Free Press – How to vote on Chittenden County's $22M recycling question
Essex Reporter – Support CSWD's multi-use recycling facility on
---
How do I get rid of…?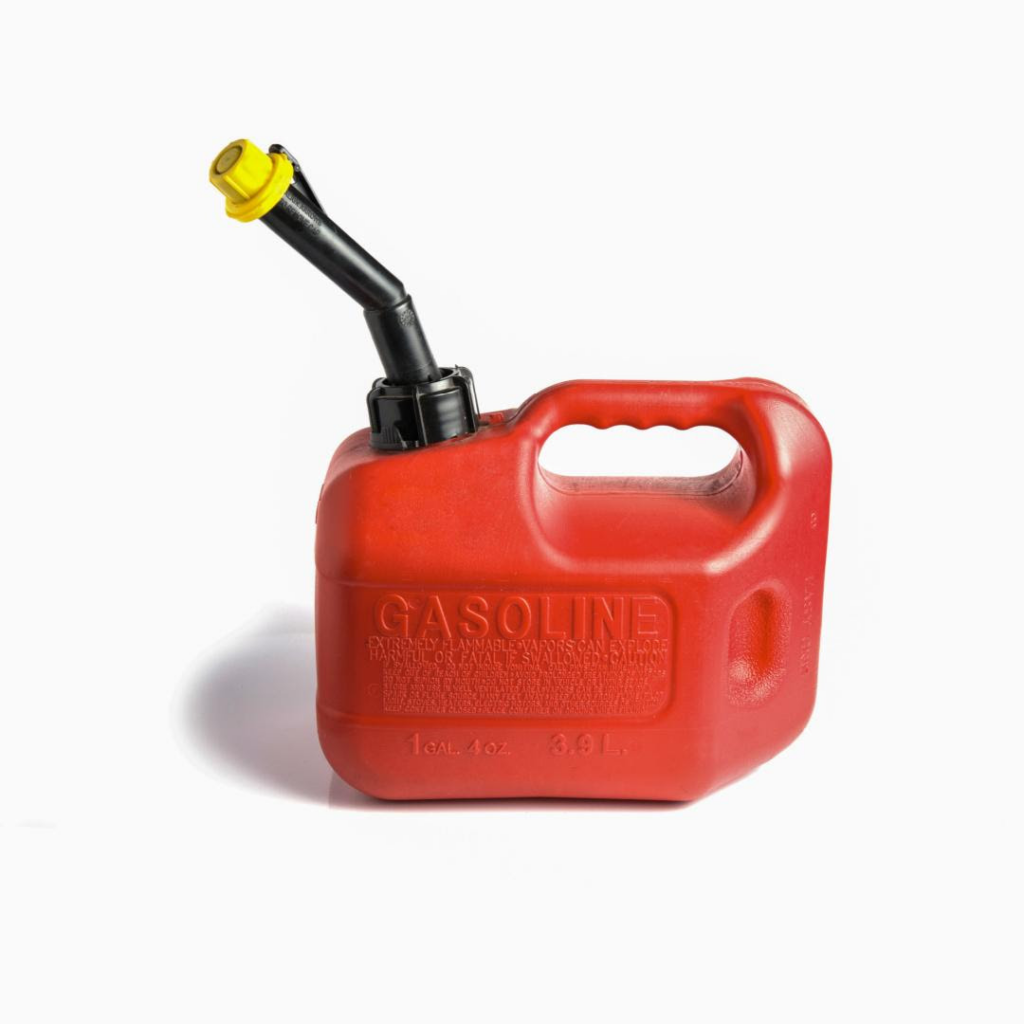 Got a question? Just ask our A-Z list! From donation & recycling options to the landfill (last resort), we can tell you what to do with just about anything.
---
CSWD Meetings and Holidays
October/November
OCTOBER
NOVEMBER
Know someone who would enjoy the Digest?
Send it to a friend!
---
The Chittenden Solid Waste District (CSWD) is a municipality created by our member Towns and Cities to manage the solid waste generated within Chittenden County in an environmentally sound, efficient, effective and economical manner.
---
Stay on top of CSWD news by visiting www.CSWD.net,
following us on Facebook, and through our text alert system.
Visit our Contact Us page for instructions on signing up for text alerts.