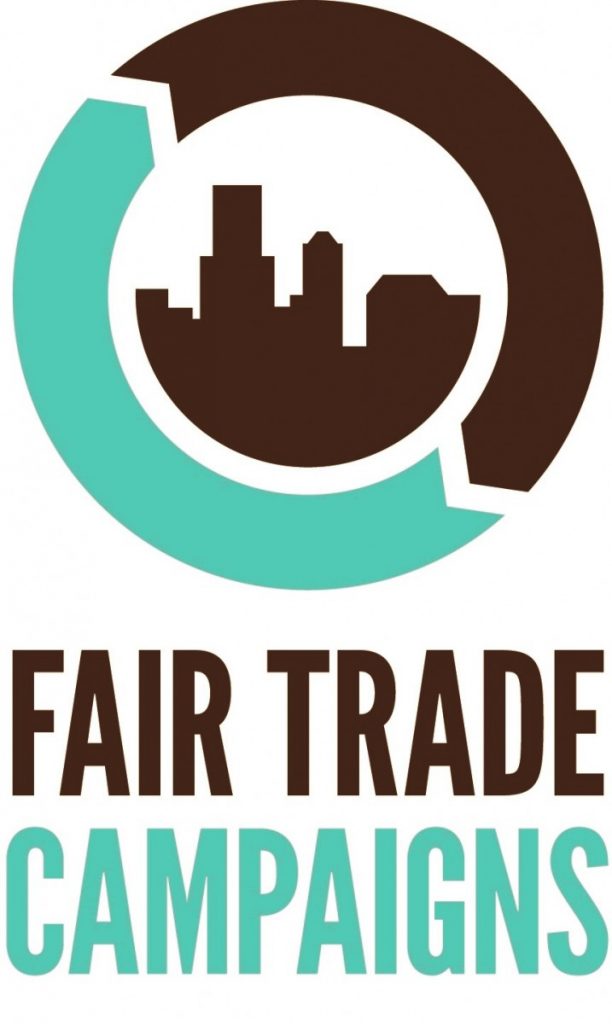 Welcome to the November organizer update for College/University and School Campaigns! 
The year is almost over, but our campaigners are still hosting events and making progress towards their campaign goals as they prepare for a well-deserved winter break!
Read on to apply to become a 2022-23 Fair Trade Campaigns Regional Fellow, register for our upcoming network call, congratulate UW-Madison on becoming the 72nd Fair Trade University, and more!
With Gratitude,
Taryn Lemmon
Campaigns and Communications Coordinator
Fair Trade Campaigns
We're Hiring: 2022-23 Fellowship Applications Now Open!
Are you passionate about Fair Trade and social justice? Are you a student or recent graduate looking for rewarding part-time work? Do you want to gain hands-on experience supporting grassroots organizers, developing leaders, building regional networks, and executing communications strategies?
If you answered yes to any of these questions, you may be a perfect fit for a 2022-23 Fair Trade Campaigns Fellowship in the Great Lakes, Western, or Eastern Regions. Click the link below to learn more and apply!
Learn More & Apply

Fair Trade & Climate Justice Network Call
After our recent updates to the Fair Trade and Environmental Sustainability 101 guide, Fair Trade Campaigns is hosting an informative networking call with Power Shift Network (PSN) and the University of New Hampshire Fair Trade Campaign lead by their Net Impact club! Join the call to learn about PSN's youth advocacy and to hear about how Fair Trade and environmental sustainability go hand in hand.
Register!

UW-Madison Becomes 72nd Fair Trade University
On October 7, 2021, UW–Madison was designated as a Fair Trade University, making it the second school in the Big Ten to attain this status, and the third within the UW System! Lead by Jake McCulloch, the Office of Sustainability Project and Communications Specialist, the campaign stayed active and inspired throughout the pandemic. Read more about their Fair Trade journey in our blog post: The Road to Declaration: UW Madison. 



Fair Trade Federation Holiday
Gift Guide
We're in the midst of holiday shopping stress, but luckily the Fair Trade Federation is making our lives a little bit easier with their holiday gift guide! The Fair Trade Federation Holiday Gift Guide features 75+ fair trade products from artisans and farmers around the world! Find ideas for family and friends who love adventure, the earth, hosting, fashion, art, the holidays, and more.

Become a Certified Nonprofit Professional (CNP)
What is the CNP?
The Certified Nonprofit Professional (CNP) Credential is a nationally recognized credential providing knowledge, skills, and abilities related to the management and leadership of nonprofit sector organizations.
Take advantage of this special opportunity to start your career in the nonprofit sector! The Nonprofit Leadership Alliance is excited to continue our partnership with Fair Trade Campaigns to bring the Certified Nonprofit Professional (CNP) participating members. The CNP is now available through a dynamic, easy to use, online learning platform and can be completed in as little as 3-months.
Fair Trade Campaigners can earn the Certified Nonprofit Professional (CNP) credential at a discounted rate of $300! Learn more here.

Thank you for all of your work! 
In the spirit of the holidays, we want to say THANK YOU for your continued dedication and work on your Fair Trade Campaigns. Please take some time to recharge, spend time with your loved ones, and don't be afraid to brag about the difference you've made throughout 2021!  

Fair Trade Campaigns
http://action.fairtradecertified.org/