Happy Earth Day!
Happy Earth Day! Below are a few ideas for how to celebrate and protect our planet and the special corner we call home from your friends at the Lake Champlain Committee.
Thanks for all you do,
the LCC Team
---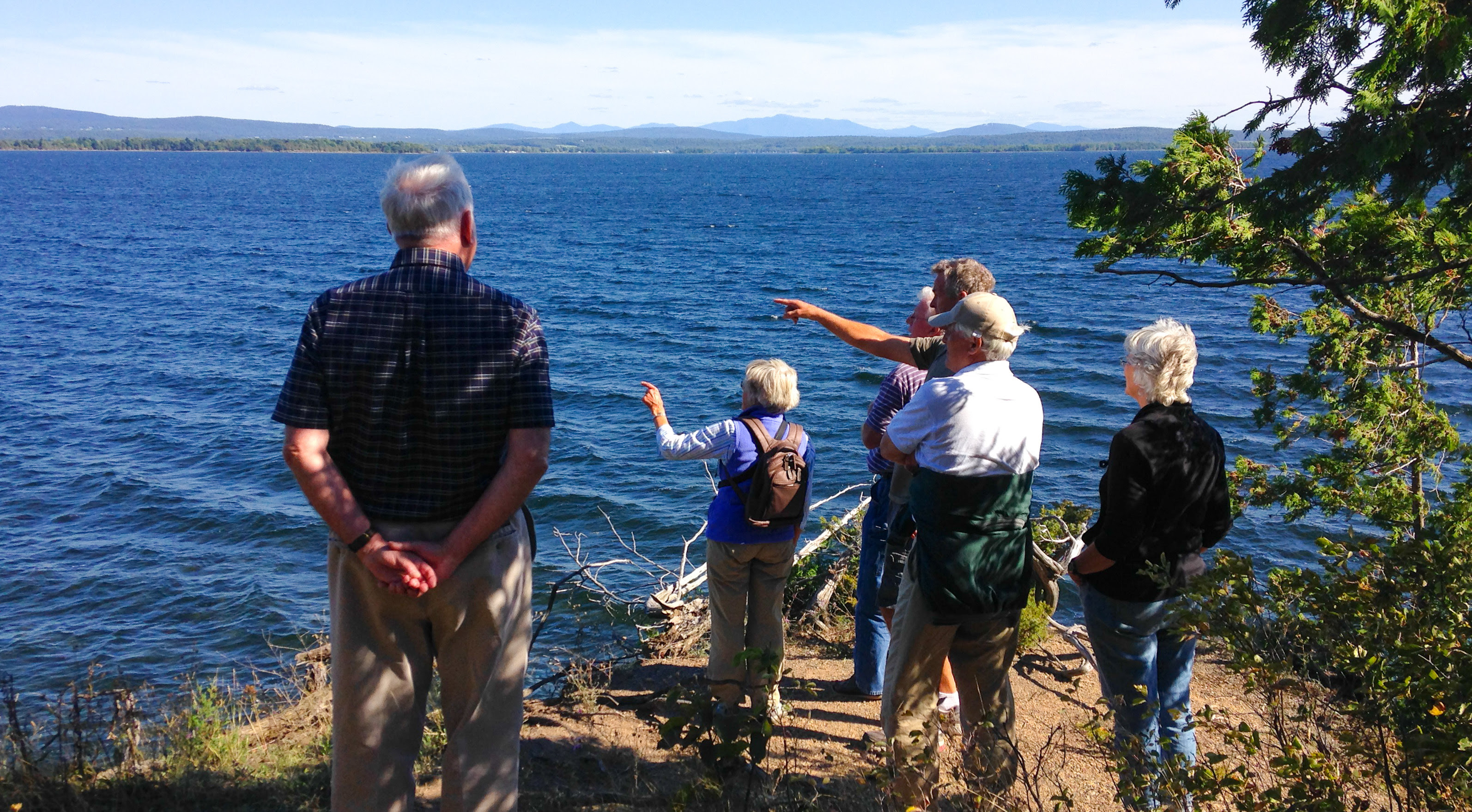 Get outside to celebrate and explore the planet this Earth Day. Photo by Lori Fisher.
Go out for Earth Day
Outside that is. Walk, run, hike, bike, paddle, or fish in the great outdoors. Breath some fresh air, get a little dirty or wet, take in the sunshine or the rain, watch the stars. Commune with nature. Getting out into the greenery—even when it's hidden under the snow–is known to brighten moods and improve health. Research indicates that spending time in natural areas makes people happy and speeds recovery from stress and fatigue. Plants and trees are living, breathing filter systems – they detoxify the air by absorbing many substances that can be harmful to humans, like excess carbon dioxide and dust particles. Exercising on hills, fields or in water helps improve musculoskeletal health. Celebrate the forests, wetlands, meadows, mountains, shoreline and waterbodies of mother earth by exploring! And if you have a chance, take some photos and send them our way.
---
Today humanity uses the equivalent of 1.6 Earths to provide the resources we use and to absorb our waste. Graphic by Global Services Network.
Calculate your ecological footprint
It now takes the Earth one year and eight months to regenerate what we use in a year. How many planets does it take to support your lifestyle? Take a quiz from the Global Footprint Network to discover your biggest areas of resource consumption and learn what you can do to lighten your load on the planet. Click here to access the footprint calculator. Check out this web page to learn which countries' ecological footprints result in an ecological deficit and which have ecological reserves.
---
More than 99% of plastic is created from chemicals sourced from fossil fuels. Photo from Pixabay.
Skip single-use plastic
Avoid single-use items like plastic bottles, coffee cups and lids, cutlery, bags, plastic wrap, products with microbeads and microplastics and "free" gifts you don't need. According to an estimate by the Natural Resources Defense Council (NRDC), ninety percent of the plastic items in our daily lives are used once and then thrown away. Of course there is no "away" because plastic doesn't biodegrade. It sticks around for a long time often fouling land and water. Plastic can take up to 1,000 years to decompose in a landfill. Use EARTHDAY.ORG's online tool to calculate your personal plastic consumption. To help wean yourself off plastic, bring your own bags when shopping, use a travel mug or bottle for coffee and water, bring silverware to the office and on road trips, and avoid products with microbeads (they flow through wastewater treatment plants and into waterways where fish confuse them for food). Hold manufacturers accountable for packaging of their products. If you think a company could be smarter about the way they package items, let them know. Recycle whatever plastic you can. Check out the number on the bottom of any plastic containers to determine disposal options. To learn what's recyclable in your area, check out Earth911.org's recycling directory.
---
Dog doo fouls waterways. Help keep them clean by picking up left behind pet waste. Photo by Cassi Carpio.
Scoop the poop
Once the snow melts, don gloves, grab a bucket and head out to nearby walking trails and paths to pick up the dog doo before spring rains send the stools into our waterways. Due to COVID-19, LCC isn't hosting as many April Stools' Day events this year but we encourage people to go out solo or with their household pods to scoop the poop. Share your results and pictures with us using our online form. Pet waste carries nutrients that can feed the growth of weeds, algae, and cyanobacteria in the water. EPA estimates that two or three days' worth of droppings from just 100 dogs contributes enough bacteria to temporarily close a waterbody to swimming and fishing. Woof-waste doesn't make good fertilizer; it burns grass and leaves unsightly discoloring. Infected pet poop can carry the eggs of roundworms and other parasites (like cryptosporidium, giardia, and salmonella) which can linger in soil for years. Anyone gardening, playing sports, walking barefoot, or digging in the infected dirt, risks coming into contact with those eggs. Children are most susceptible since they often play in the dirt and put things in their mouths.
---
Learn to distinguish cyanobacteria from other floating lake phenomena as an LCC monitor. Photo by Jeff van den Noort.
Become a community science monitor
LCC is gearing up for the monitoring season and are looking for people to report on water quality at Lake Champlain and inland lake locations. Cyanobacteria monitors receive training to assess water conditions, visit the same site throughout the season and file a weekly online report from mid-June through early November. The program provides critical data on where and when cyanobacteria blooms are happening and is relied on by public health and environmental agencies to assess whether the water is safe for recreation. It also adds to our knowledge about the triggers for blooms so we can reduce their frequency. We're particularly interested in finding monitors for public access areas and beaches south of the Crown Point Bridge, southern Mallets Bay, Northern Lake (north of Horican Boat Launch in Alburgh, VT and north of Chazy, NY), Highgate Springs, and the Quebec portions of Missisquoi Bay.
Click here to sign up as a 2021 cyanobacteria monitor or to attend a training session to learn more about lake issues. We'll follow up with you as soon as we have trainings scheduled for the upcoming season.
---
Enjoy the water and help the Trail by becoming a Paddlers' Trail Site Steward. Photo by Tom Rogers
Steward the Trail
We're looking for accomplished paddlers to check remote Trail locations and areas without on-site managers. All the Split Rock Mountain Wild Forest sites in Westport, Bay Park Beach in Shelburne, Schuyler Island in Chesterfield, Valcour Island in Peru, Point Au Roche in Plattsburgh, Law Island and Niquette Bay in Colchester, and Mill River Falls Parcel in Georgia are in need of stewards. You can also help mind the Trail by serving as an "at large steward" and report on any Trail locations you visit during the paddling season. It's a great way to get out on the water! Click here to sign up as a Trail steward.
---
Volunteers are the heart and soul of LCC. Become one of them and feel the love. Photo by Laura Pratt.
Share your skills and time
LCC's volunteers are a diverse group of dedicated people but they all have at least one thing in common: a love for Lake Champlain and a passion to protect it. If you'd like to get more involved in the work to ensure drinkable water, swimmable beaches, and edible fish, let us know your interests and availability. –Volunteering isn't just good for lake health, it's good for personal health. Studies indicate that people who volunteer live longer and have lower rates of depression. Click here to fill out LCC's volunteer form.
---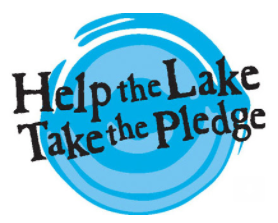 Take the lake protection pledge
Protecting Lake Champlain's health is the shared responsibility of all of us who live in or visit the watershed. Play an active role by following specific steps to protect and conserve water around your home, yard, and community such as picking up after pets, using phosphorus-free fertilizer (it's the law), and keeping stormdrains clear of debris. Sign LCC's online pledge to formally commit!
---
Copyright © Lake Champlain Committee, All rights reserved.