April 2021
Dear Neighbors,
Happy "Almost" Earth Day! April 22nd is Earth Day. The day was created in April 1970 by Senator Gaylord Nelson to bring attention to his environmental agenda. The nation at the time did not have an EPA, a Clean Air Act, or a Clean Water Act. On that first Earth Day, twenty million people flooded streets to show support for these initiatives and it worked!
Until now, I had not know the origins of Earth Day. I enjoyed knowing that our citizens gathered together to make change. Why does knowing the history matter? I now understand that the day not only celebrates our planet and brings awareness to our collective responsibility to it but also how a group of passionate people can bring about positive change.
This year of COVID-19 has imposed a solitude on us. Many of us have looked to nature to provide comfort and to relieve that feeling of isolation. Earth Day gives us a day to thank our planet, our home for that comforting gift.
I encourage you to celebrate Earth Day this year – plant a tree with your family, pick up litter in your neighborhood, help your neighbor with their yard work, any activity that gets you out in our beautiful world. We will be posting some Earth Day fun this week that may help you get started.
Warm regards,
Alise
Alise Certa
Marketing & Communications Manager
---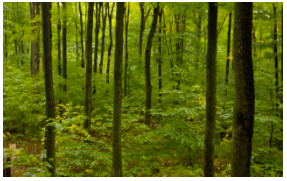 Plant a Tree in Celebration of EARTH DAY 2021!
Looking for a long-lasting way to celebrate this year's Earth Day? How about planting a tree for yourself or for someone you love. Trees help provide us with oxygen, help clean our waters, and fight climate change.
You will see the growth of this tree each Earth Day to come.
---
Drop-Off Centers in Essex, Richmond, and South Burlington Now Open Additional Days
CSWD Drop-Off Centers located in Essex, Richmond, and South Burlington are now open additional days. All seven CSWD Drop-Off Centers are open to the public.
We've made lots of changes, so if you haven't visited a DOC lately, be sure to visit www.CSWD.net/doc BEFORE you go. The website provides full details for each location, including materials, quantities, and vehicles accepted (this may vary by location), hours of operation, fees, and guidelines for ensuring your visit is safe and efficient.
Here's the new schedule at Essex, Richmond, and South Burlington locations:
All locations are open from 8am – 3:30pm.
Essex – 218 Colchester Rd. Essex, VT 05452
OPEN Tuesday, Wednesday, Thursday, Friday & Saturday
CLOSED Monday & Sunday
Richmond – 80 Rogers Lane Richmond, VT 05477
OPEN Tuesday, Thursday, & Saturday
CLOSED Monday, Wednesday, Friday & Sunday
South Burlington – 87 Landfill Rd. South Burlington, VT 05403
OPEN Monday, Tuesday, Thursday, Friday & Saturday
CLOSED Wednesday & Sunday 
A reminder that COVID-19 precautions are still in place. We request that all customers and visitors wear face coverings and stay six feet apart.
---
DON'T FLUSH 'EM!
National Prescription Take Back Day Saturday, April 24
A study about prescription medication found that only 56% of Vermonters surveyed were aware of the states' drug take-back programs, which are designed to stop prescription opioid-related deaths. Disposing prescription medication by flushing it down the toilet or sink can cause contamination of surface and ground water.
Disposal sites for prescription drugs are located all over Vermont, and are important resources to prevent opiate-related deaths and environmental damage. A list of disposal sites in your area can be found here as the nation recognizes National Prescription Drug Takeback Day Saturday, April 24.
---
Green Up Day is May 1!
Where to find all the details.
Green Up Vermont has rolled out a fresh new website, this year's poster winner (see above), and is fast compiling all the details to make sure one of Vermont's true harbingers of spring is back better than ever.
Visit the Town Details page on Green Up Vermont's website to find out how to participate in your neck of the woods, fields, and shores!
CSWD and Casella Waste will once again be supporting Green Up Vermont activities by waiving fees for roadside litter collected by Chittenden County towns and brought in registered town vehicles to our facilities. Any litter brought to our facilities by individuals will be subject to normal disposal fees.
Please visit the link above or call your town offices for details on how you can participate and support Green Up Vermont on May 1 and all year long!
---
Vermont Organics Summit (VORS) Monday, May 3 – Friday, May 7
The 2021 Vermont Organics Recycling Summit (VORS) will include a variety of FREE virtual events (webinars, facilitated online discussion groups, and other potential activities) celebrating the value of compost and the many ways it supports the health of the environment, the people and the economy.
This summit is open to everyone and includes presentations by several members of CSWD's staff as well as a virtual tour of Vermont's largest composting facility where we turn more than 5,000 tons of food scraps into our amazing Green Mountain Compost, Garden Mix and topsoils.
---
Upcoming Webinars with CSWD Experts
Register Today!
Are you missing our workshops? CSWD is taking them online! Our Outreach team is working hard to bring you the workshops you enjoyed PRE-COVID virtually. We are also working on virtual tours of our facilities for future webinars.
UPCOMING WEBINARS: Click on the links below to preregister for these Zoom offerings.
Kids in the Kitchen: Climate Edition
When: Thursday, April 22 3:00pm – 4:00pm
Learn the many ways families can enjoy nutritious foods while also being mindful of the earth. This lively presentation designed for students in grades 2 – 7 and their families will offer practical steps you can take at home and share with your community. Hosted by CSWD's Recycle Rhonda Mace and joined by Joanne Heidkamp, MS, RDN a dietitian and nutrition educator for Hannaford Supermarkets, and middle-school student Maisie Minier.
Click here to register
Backyard Composting Workshop
When: Saturday, April 24 10:30am – 12:00pm
Discover the benefits of "closing the loop" with your own household food scraps in this lively, online demonstration of a healthy compost system. Each video section will be followed by live Question & Answer sessions. Let's get composting!
Click here to register
---
How do I get rid of…?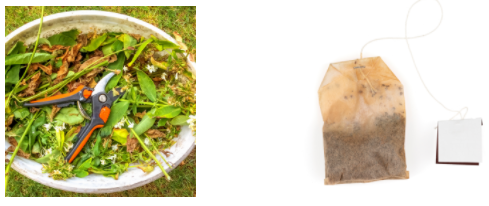 Leaves, grass & yard trimmings
Got a question? Just ask our A-Z list! From donation & recycling options to the landfill (last resort), we can tell you what to do with just about anything.
---
CSWD Calendar
Saturday, May 1. – Green Up Day
Monday. May 10. – New Green Mountain Compost hours go into effect (M-F 8:00am – 3:30pm)
Monday, May 31. – Memorial Day ALL OFFICES CLOSED
To view our holiday calendar, please click here.
Know someone who would enjoy the Digest?
Send it to a friend!
---
The Chittenden Solid Waste District (CSWD) is a municipality created by our member Towns and Cities to manage the solid waste generated within Chittenden County in an environmentally sound, efficient, effective and economical manner.
---
Stay on top of CSWD news by visiting www.CSWD.net,following us on Facebook, and through our text alert system.Visit our Contact Us page for instructions on signing up for text alerts.
Chittenden Solid Waste District | 1021 Redmond Road, Williston, VT 05495