In this issue: Our 2020 Annual Report, Wildland Forestry and Vermont's Current Use Program, restoring the West Barn, Forest Friend signs, Game of Logging Level 2, burning trees for electricity, and more.
---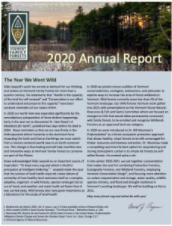 Hot off the e-press: Our 2020 Annual Report
Take a look at what Vermont Family Forests was up to last year, in words and photos.
---
VFF weighs in on wild forests and Vermont's Current Use Program
Vermont's Use Value Appraisal program (better known as Current Use or UVA) turns 43 this year. Vermont's House Natural Resources Committee has been looking at much-needed changes to the program, including expanded enrollment possibilities for wild forests. In early March, they asked Vermont Family Forests Executive Director David Brynn to offer testimony.
Read about & watch David's testimony
---
Foundation-to-rooftop restoration for one of Lincoln's oldest barns
Built in about 1860, the West Barn at Vermont Family Forests' Anderson Wells Farm is one of the oldest barns in Lincoln. It's also the most prominent of the Wells Farm buildings you see from Quaker Street. This summer, that vista will change a whole lot as the West Barn undergoes a much needed, major, foundation-to-rooftop renovation.
---
Forest Friend signs celebrate mutually beneficial relationship
When Vermont Family Forests conservation foresters write forest management plans, they aim to create plans that meet landowner ownership objectives and safeguard forest health—cultivating mutually beneficial relationship. Following their VFF management plans, forest landowners engage in organic optimal conservation practices that protect water quality, native biological diversity, and carbon storage capacity. Another way of describing mutually beneficial relationship is friendship.
If you're a VFF landowner and would like a complementary metal Forest Friend sign, just email or call us (453-7728). We'll leave one with your name on it outside our office door in the Old High School in Bristol.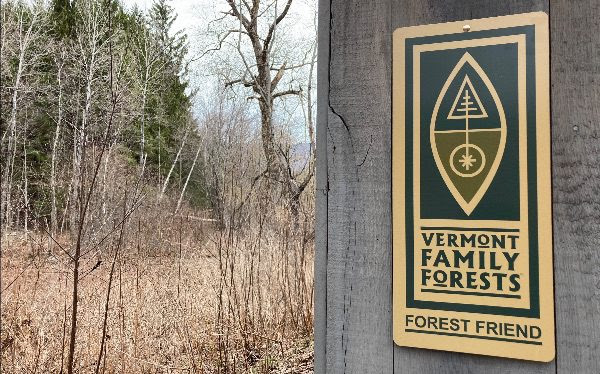 ---
Openings in Game of Logging Level 2 course
A well-maintained saw with a sharp chain is essential for chainsaw work. Though our upcoming Basic and Level 1 Game of Logging courses are full, we still have space in Level 2. Learn the art of maintaining your saw, and continue learning safe, efficient tree felling.
April 29 from 8-4 in Bristol. Course fee: $200. Prerequisite: GOL Level 1
---
Recommended Read: The 'Green Energy' That Might be Ruining the Planet
It's urgent to face the ecological, ethical, and economic realities of large-scale burning of trees to produce electricity, both here in Vermont and across the globe. A recent Politico article delves deep into the issues.
---
Facebook | Website | Email
Vermont Family Forests
PO Box 254
14 School St. Suite 202A
Bristol, VT 05443