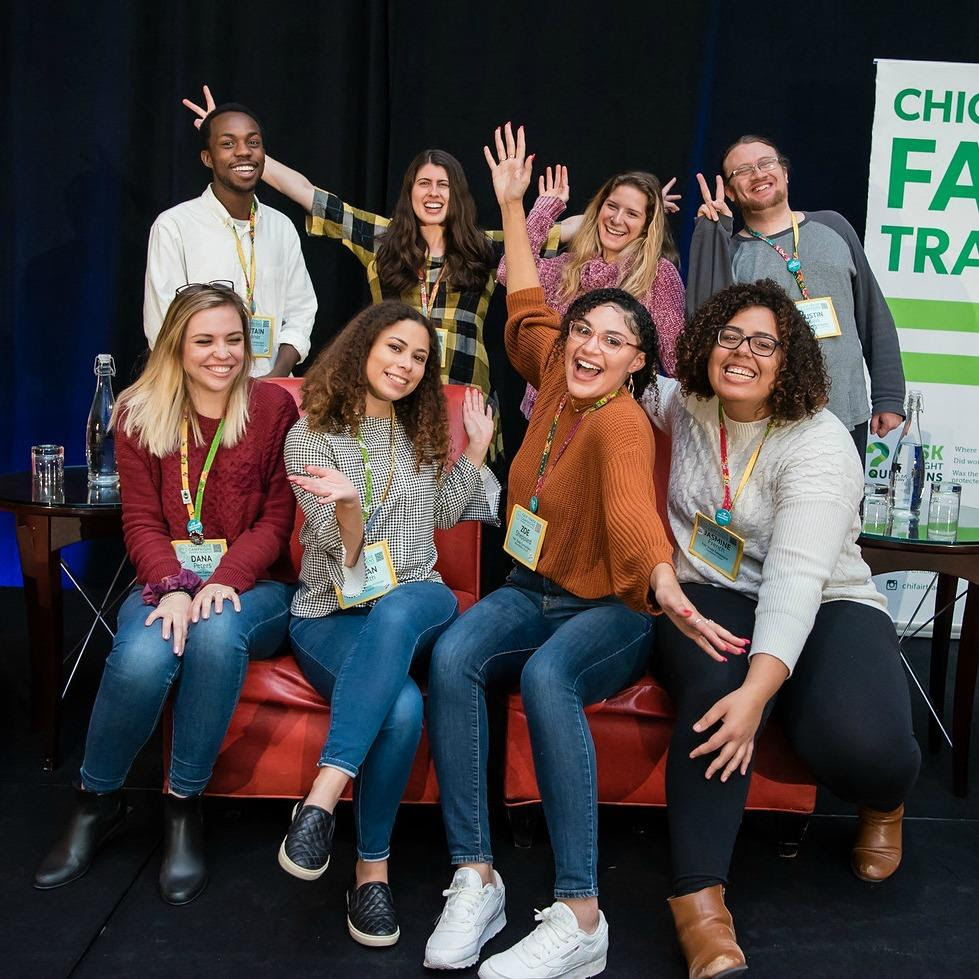 Our work would not be possible without the amazing team of Fair Trade Campaigns Fellows that lead our regional work around the country each year. Looking for a fun, part-time role working with passionate advocates, building leadership skills, community organizing experience and more? Consider joining our team as a Regional Fellow!
Learn more and apply here: https://bit.ly/FTCFellowship
---
Upcoming Opportunities to Engage & Connect
We Wear Fair Trade & Fashion Revolution Week April 20-24
Stay tuned for our newsletter on Monday for resources and ways to raise awareness around sustainable and ethical apparel all next week and into May as part of Fair Trade USA's We Wear Fair Trade campaign.
DePaul University Virtual Fashion Revolution Friday, April 24
Join DePaul University Fair Trade for a online conversation with Elizabeth Cline, a leading expert and author on consumer culture, fast fashion, sustainability, and labor rights. REGISTER HERE.
SAVE THE DATE: National Call on Fair Trade & Healthcare – May 13
Join us May 13 for a national call on Fair Trade & Healthcare. Hear from folks supporting healthcare workers during COVID-19 and learn how Fair Trade supports healthcare for producers across the world. Invite coming soon!
---