Grow It! workshops are back this May
Growing a Community of Gardeners
Gather with us to learn strategies, share stories, and swap ideas to strengthen gardening in your community. We'll dive into strategies for developing long-lasting, thriving garden communities through shared leadership and engagement.
These unique workshops are hosted regionally so you can connect with gardeners, educators, organizers, and enthusiasts of shared gardening spaces in your community to explore:
Tapping into your garden community's knowledge, skills, and resources
Strategies for shared leadership and engagement in your community
Preparing for the future and developing long-lasting, thriving gardens
Where and When
All workshops take place 4:30-7:30 pm, with a hearty snack to keep you fueled for an engaging evening. Find a workshop near you!
May 2: St. Albans, Northwestern Medical Center (Green Mountain Room)
May 8: Norwich, The Family Place
May 15: Bennington, Greater Bennington Interfaith Community Services
May 16: Rutland, Vermont Farmers Food Center
May 21: Montpelier, Heaton Woods Residence
May 22: Barton, Barton Public Library
Registration
Workshop registration is $35 (Sliding scale is available upon request) or FREEfor VCGN members. Not a member? Learn more about our annual membership program and have the option to join when you register for the workshop here.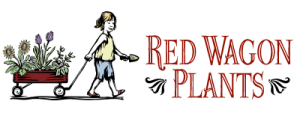 Donate $45 to VCGN and receive a $50 gift card to Red Wagon Plants. Thanks to
Free Seeds for Community Gardens!
Vegetable, herb & flower seed packs ($125 value), along with seed starting resources, planting instructions, and a seed viability chart. Request yours here.
Red Wagon, you can help your garden and provide essential garden programming for a happy and healthy Vermont. Donate here!
Submit an Event to our Calendar
Get the network involved by submitting your next event directly to our
submission page (submit garden-related events at least 2 weeks in advance)
Connect with other garden leaders
Our closed Facebook group serves as a forum for your garden management questions, and as a place to post and request resources: Join the group!
Grow With Us!
The Vermont Community Garden Network is growing a healthier Vermont by helping people of all ages access the space and resources to grow their own food and connect with each other. We need your help now more than ever – please make a donation today!
Since 2001, the Vermont Community Garden Network has worked with hundreds of community and school groups to start, sustain, and grow gardens, building strong local food systems and vibrant educational sites.