About • Our Work • Calendar • Support • Blog • Visit • Stay & Dine • Gather • Farm Store
Here in Shelburne, we are in the midst of spring lambing and sugaring season, and the summer growing season is around the corner. Given that the remaining course of the pandemic is still uncertain, we have decided that we will not be opening many of our on-site programs and operations in 2021. But this doesn't mean the Farm is closed. Our education programs are being offered in new and creative ways online, our guest houses, Farm Store, and walking trails remain open, and we are looking at innovative ideas for sharing our campus this summer. Read the full update from President Alec Webb. Photo: Lynda McIntyre.
---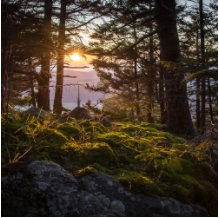 Building Resilience Against Climate Misinformation
MARCH 30, 6:00PM | FREE
Kick off our Climate Change Education Engagement Series with Dr. John Cook! He'll share his research into how our minds respond to misinformation and offer ways to identify and neutralize it. For adults, youth, and educators, too!
---
Animal Clues in the Winter
FAMILY ACTIVITY
Wild animals are quick, sneaky, and can be hard to find out on the land, but they often leave behind signs or clues that they've been around. Check out parts two and three of our Winter Wildlife Detective series to learn more about tracking the wildlife that lives near you!
---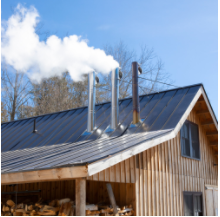 Recipes to Celebrate the Sugaring Season
Our 2021 sugaring season has officially begun, and we're celebrating by sharing four delicious recipes: Vermont Maple Apple French Toast Bake, Maple-Only Marshmallows, Maple Glazed Carrots, and Maple Balsamic Dressing.
---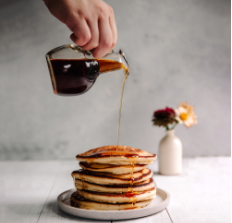 From Our Farm to Your Table
Have a piece of the Farm sent to your home, or surprise a friend or family member with a delicious treat! Check out our breakfast packages and start off a spring day with a hearty meal.
---
For You & Your Students
Inspiring stories, professional learning, and innovative teaching ideas for educators.

Apply by March 31
2021-22 Northeast Farm to School Institute & Learning Community
•
Vermont Farm to School Network's Justice Workshop (webinar recording)
•
Who's Outside? Building an Anti-racist Bookshelf (webinar recording)
---
What We're Following
Seven Days shares the story of the Jr Iron Chef VT Cooking Club, and the 2021 shift from in-person competition to virtual monthly recipe challenges. Jr Iron Chef VT is a program of Vermont FEED, our partnership project with NOFA-VT.
•
Vermont Farm to Plate and Vermont Agency of Agriculture, Food & Markets published Vermont Food System Plan Product Brief on Maple detailing the current state of production and crop value, and the industry's growth potential.
•
"The joy of melding art and science for a superior product." Our former cheesemaker and operations manager, Maddy Born, talks about the hard work, complex systems, and camaraderie that goes into making cheese. Via International Labour Organization.
•
Listen to Vermont FEED's Betsy Rosenbluth and Helen Rortvedt as they talk with Ric Cengeri about Farm to School and the need to continue building connections between the classroom, cafeteria, and community on WDEV's "Vermont Viewpoint."
•
World Water Day is March 23! Join us virtually as leaders, community partners, educators, and students in Vermont, New York, and Quebec celebrate.
---
Instagram • Facebook • Twitter
Shelburne Farms is a nonprofit education organization inspiring and cultivating learning for a sustainable future. Based on Abenaki land along the shores of Lake Champlain, our campus is a 1,400-acre working farm, forest, and National Historic Landmark.
---
Shelburne Farms | 1611 Harbor Road, Shelburne, VT 05482