In This Issue
Wood Heat Opportunities
USDA Rural Energy Grant
EnergyFirst Mortgage
Public Comment on VT's Electric Grid
Webinars of Interest
Vote for Solar LEGO!
REV Members in the News
Tweet of the Month
Reading, Watching, Listening
Jobs
---
Wood Heat Opportunities
Incentives:
Wood does good:
---
USDA Rural Energy Grant
The USDA Rural Energy America Program provides guaranteed loan financing and grant funding to agricultural producers and rural small businesses for renewable energy, heating and efficiency. All of Vermont meets the geographic requirement, grants/loans are available up to $20,000. Learn more here. Deadline March 31.
---
EnergyFirst Mortgage
REV members Energy Futures Group & VSECU have paired up to make energy efficiency upgrades affordable for Vermonters.
The EnergyFirst Mortgage is available to VSECU members interested in incorporating home energy improvement projects into the refinancing of their mortgage. Energy improvements can include home weatherization, home heating system updates, energy efficiency appliance upgrades, and solar photovoltaic installation. The cost of the improvements must be at least 10% of the total loan amount.
VSECU offers a discounted interest rate for the EnergyFirst Mortgage as well as up to $1,000 to cover additional green appraisal and project inspection costs. Homeowners have free access to an Energy Coach, who will help to facilitate the process and answer questions about energy improvement projects. VSECU also offers a Savings Guarantee.
From January 1-June 30, 2021, this product is only available to participants in the Vermont Energy Mortgage pilot program. Read more about the program here. To apply, call Lisa LaSante at 802-371-3170 or apply online at www.vsecu.com/mortgages.
---
Public Comment on VELCO's Long-Term Transmission Plan
Join the conversation about the state of Vermont's electrical grid! We invite you to join REV and VELCO on Thursday, March 25 @ 11:30 am – 1:00 pm, for a special webinar and public comment session on Vermont's Long-Term Transmission Plan. 
Every three years, VELCO, the operator of Vermont's transmission system, must update its 20-year Long-Range Transmission Plan. The plan identifies reliability concerns, transmission alternatives to address those concerns, and serves as the basis for considering whether alternatives, including new generation and energy efficiency, can meet Vermont's reliability needs. It provides information about transmission projects that may be needed to maintain grid reliability. VELCO welcomes comments on the updated draft 2021 plan here.
Contact Kit Price kit@revermont.org to register and receive the webinar link.
---
Webinars of Interest
Forest Sustainability from a Forester's Point of View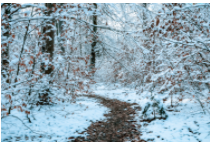 Thursday, April 1 @ 3:00 pm – 4:00 pm
Cost: Free

Click here to register.

New Hampshire, Vermont, Maine and northern New York State are among the most heavily wooded regions of the U.S. How should these forests be treated? Join this talk about climate change, forestation and renewable heat using tree-based biomass. This webinar will provide insights based in science and experience.
Gund Institute: Let's Talk About Race, Equity, Climate Adaptation and Driving Community Resiliency
Friday, April 23 @ 12:00pm – 1:00 pm 
Cost: Free 
Deeohn Ferris, president and CEO at The Institute for Sustainable Communities, is an environmental lawyer, racial and social justice practitioner, and systems change thought leader. She is the first African-American woman to lead a US-based international climate organization. Her presentation will focus on equitable environmental, economic, social and health solutions in response to climate change driven natural disasters disproportionately affecting the prosperity and resiliency of low income and communities of color. To learn what's possible, visit www.sustain.org.
---
Vote for Solar LEGO!
Rob Davis, a renewable energy enthusiast whose day job is leading the Center for Pollinators in Energy at Fresh Energy, submitted a model that has a chance of becoming the first solar farm kit produced by LEGO.
Davis's Solar Farm must receive at least 10,000 votes to be considered for a commercial set. Vote Here.
The Solar Farm LEGO kit includes solar panels, pollinator-friendly ground cover, honey bee hives, grazing sheep, an inverter control box and an engineer/site manager/grazer.
"I'm hopeful this connects with aspiring engineers, as well as current engineers and many others, in the same way it has clicked with my family and kids," Davis said.
---
REV Members in the News
REV Member Northern Reliability, Inc (NRI) in Waterbury, and KORE Power, Inc., in Idaho, recently launched an innovative mobile storage system called NOMAD. With a unique "plug-and-play" docking system, NOMAD provides utility-scale energy storage where ever it's needed. It will enable utilities to manage peak demand with lower capital cost, make it easier to power up emergency disaster relief efforts, and provide increased reliability for renewable energy resources. Congratulations Northern Reliability! Read more here. 
---
Tweet of the Month!
To celebrate National Women in Construction Week, REV Member Encore Renewable Energy shined a spotlight on some of the women leading their solar installation teams. Great work! 
---
Reading, Watching, and Listening
---
Jobs
Part-time Communications and Marketing Associate at REV
Renewable Energy Vermont (REV) seeks a part time Communications and Marketing Associate to create a variety of content for our social media channels and websites. This content includes blog posts, graphics, short video profiles, and social media posts. The Communications and Marketing Associate will work closely with and report to the Communications Manager. To be successful in this role, you need to be comfortable having conversations with a wide variety of people and be able to think critically and creatively.
Project Director for Solar Energy & Energy Storage at Clean Energy Group
Clean Energy Group (CEG) seeks a Project Director to coordinate and manage specific projects that are carried out by Clean Energy Group; communicate with diverse project participants and external stakeholders; engage in research and analysis on clean energy policies and markets to support a range of projects; and provide information, advise and consulting services. The Project Director will devote considerable attention to solar PV, battery storage, and energy resilience with a focus on supporting clean energy development in low-income communities and communities of color but will also work on projects involving other technologies.
O&M Service Technician at RunTime Solar
Work with existing Photovoltaic (PV) Systems installed by Norwich Solar and others. Perform service work, warranty work, and O&M duties throughout Vermont, New Hampshire, and Maine. PV system project size will range from 5kW to 5MW, including both ground-mounted and roof-mounted residential, commercial, industrial, and utility-scale grid-tied systems. Responsible for troubleshooting, documenting, and tracking assignments until completion, as well as data analysis using online monitoring platforms.
Construction Supervisor at Sunrun
The Construction Supervisor (CS) is a field leadership position covering multiple (3-6) solar (photovoltaic) installation crews. The CS is responsible for ensuring the Safety, Quality, Efficiency, and Customer Experience of residential solar installation projects that are completed by the field installation crews. The CS is responsible for organizing, motivating, managing, and training the crews in the field on a daily basis. The CS will have a track record of proven leadership abilities (communication, relationship building, training & development, employment decisions) as well as solar installation management experience. The CS will be accountable to key performance metrics.
Visit REV's jobs board to find out more about these and other available positions. 
---
Stay Connected with Climate and Renewables! Follow REV on social:
Instagram • Twitter • Facebook • LinkedIn • YouTube
Renewable Energy Vermont · PO Box 1036, Montpelier, VT 05406, United States