About • Our Work • Calendar • Support • Blog • Visit • Stay & Dine • Gather • Farm Store
You and your students can be changemakers! Shelburne Farms professional learning programs prepare PK-12 educators to facilitate learning experiences for students with a lens of sustainability. All of our programs support you in educating for a more healthy and just future. Learn more about our upcoming programs.
---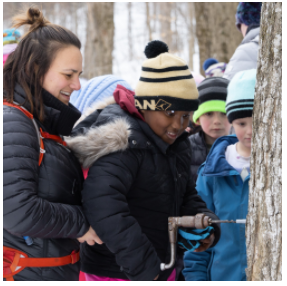 Discover Maple Sugaring at the Farm
FOR YOU & YOUR FAMILY
Did you know it takes 40 gallons of sap to make just one gallon of maple syrup? Join educators Jed and Cat to discover the story of how sap is transformed into syrup, with visits to our sugarbush and sugarhouse.
---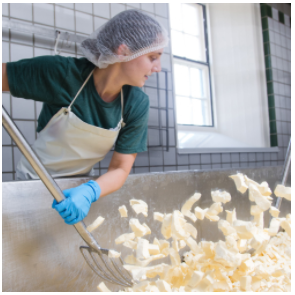 Join our Cheese Team!
Are you passionate about local food systems and the art and science of cheesemaking? Come join the team at Shelburne Farms! We're seeking quality-focused cheesemakers to help produce our award-winning farmstead cheddar, and a creamery manager to help lead the operations and engage with the community.
---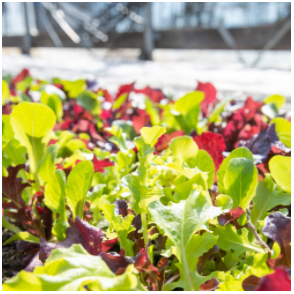 From Field to Curbside: 2021 Market Garden Plans
When the pandemic hit last year, we rerouted our Market Garden harvest from the Inn to the Farm Store, making it available to our community for retail sale and in delicious prepared foods. Learn about how we're expanding and fine-tuning this work as we look ahead into 2021.
---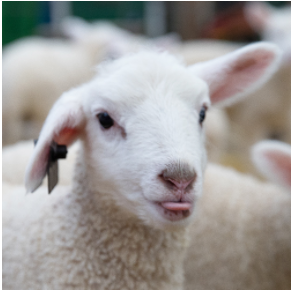 Lambing Season 101
FOR YOU & YOUR FAMILY
It's a busy time for our sheep and farmers! Shelburne Farms raises sheep to provide a local meat source for our community and wool for educational programming. Watch a video of this year's ewes and lambs, and investigate the tools and equipment needed to keep them safe and healthy.
---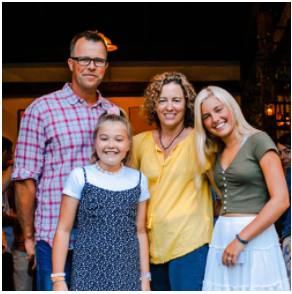 Why We Give
"We support Shelburne Farms because we share the Farms' vision for a just and sustainable world, and we strongly believe in their approach through education and collaboration. Access to nutritious, affordable, and healthy food is a philanthropic priority for us. The Farms' leadership in this area is remarkable."
–Amy & Bouke Noordzij
Concord, MA
---
For You & Your Students
Inspiring stories, professional learning, and innovative teaching ideas for educators. See our calendar for upcoming professional learning opportunities.

June 28-29 Green Schools Conference • Rethinking Equity in the Outdoors • Vermont FEED Case Study: Deepening Farm to School Connections
---
What We're Following
NECN highlights Vermont schools' pledge to continue outdoor learning with a visit from Senator Patrick Leahy (D-Vt.) to Richmond Elementary's outdoor classroom, which Shelburne Farms helped develop.
•
Naturalist Scott Weidensaul traces the astounding flyways of migratory birds. Via NPR.
•
Saveur features New York State's Keene Central School food service program and their commitment to sourcing from local farms and from-scratch cooking. The school is a longtime participant in Shelburne Farms professional learning programs.
•
"Climate Anxiety is an Overwhelmingly White Phenomenon." Via Scientific American.
•
The Cheese Shop of Des Moines suggests pairing our Two-Year Cheddar with Eden Cider. Via Feast and Field.
•
Happy Vermont shares local mud season hikes to explore in April and May.
•
The New York Times makes the case to plant oaks. These large, long-lived trees support more life-forms than any other trees in North America.
•
Project Drawdown's Climate Solutions 101 is the world's first major educational effort focused solely on solutions.
•
Food Research & Action Center shares their top 10 reasons to support free healthy school meals for all.
•
Need a little grilled cheese inspiration? Ina Garten has you covered (including a Shelburne Farms cheddar shoutout!).
---
Instagram • Facebook • Twitter
Shelburne Farms is a nonprofit education organization inspiring and cultivating learning for a sustainable future. Based on Abenaki land along the shores of Lake Champlain, our campus is a 1,400-acre working farm, forest, and National Historic Landmark.
Shelburne Farms | 1611 Harbor Road, Shelburne, VT 05482