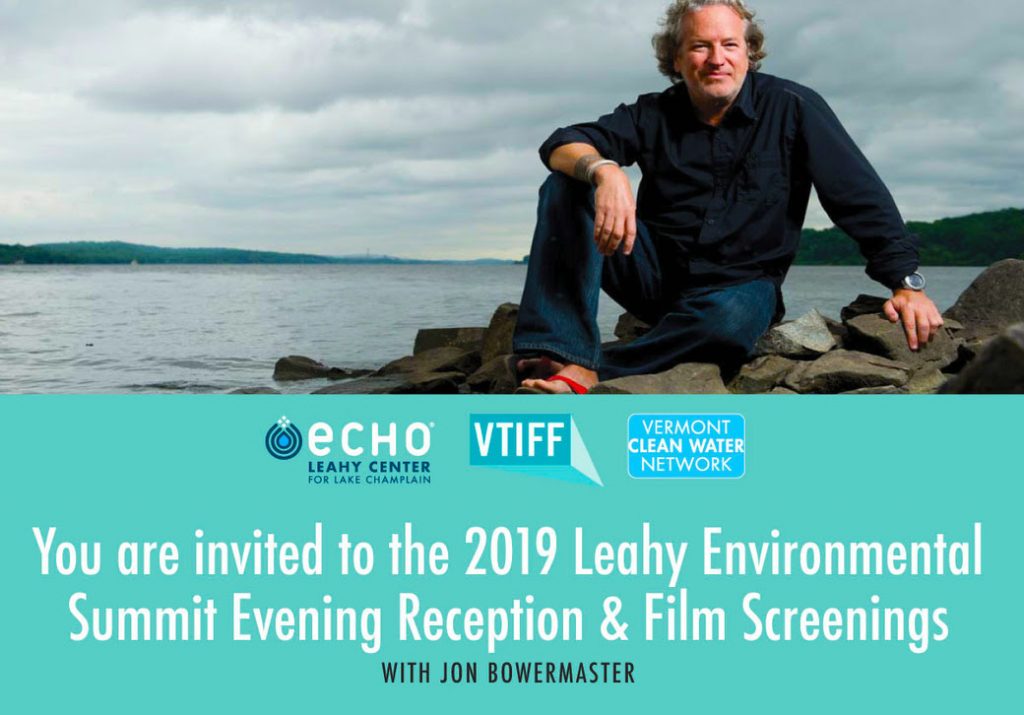 Thursday, April 4, 6:30 – 9:30 pm
ECHO, Leahy Center For Lake Champlain
1 College Street, Burlington
RSVP To nbova@echovermont.org
Join us for the 2019 Leahy Summit Evening Reception featuring legendary National Geographic explorer, filmmaker, and ocean conservationist, Jon Bowermaster and the winning entries to the Voices for Clean Water Short Films Competition.
The evening, in partnership with the Vermont International Film Festival, showcases the power of film to communicate and create a culture of clean water.
A screening of Bowermaster's latest feature-length film, The Ghost Fleet, a documentary that uncovers the vast injustice of slavery in the Thai fishing industry through thrilling escape stories, will round out the evening.
Evening Details: 
6:30 pm Reception
7:00 pm City On The Water Screening
7:45 pm ECHO/VTIFF Voices For Clean Water Short Film Competition Winners Announcement and Screening
8:00 – 9:30 pm The Ghost Fleet Screening